Update on the Transbay Transit Center
Last year in August, the brand new, spectacular $2.2 Billion transit center San Franciscans opened its doors to the citizens of San Francisco for its grand opening, letting thousands in to tour its rooftop gardens and walked its sky-bridge.
Photo by Brock Keeling courtesy of Curbed SF
Photo: The Mercury News
Today, due to repairs caused by seismic activity, the transit center behemoth will remain closed until at least in June. The people in charge cannot say for sure when the transit center will open its doors again to the public.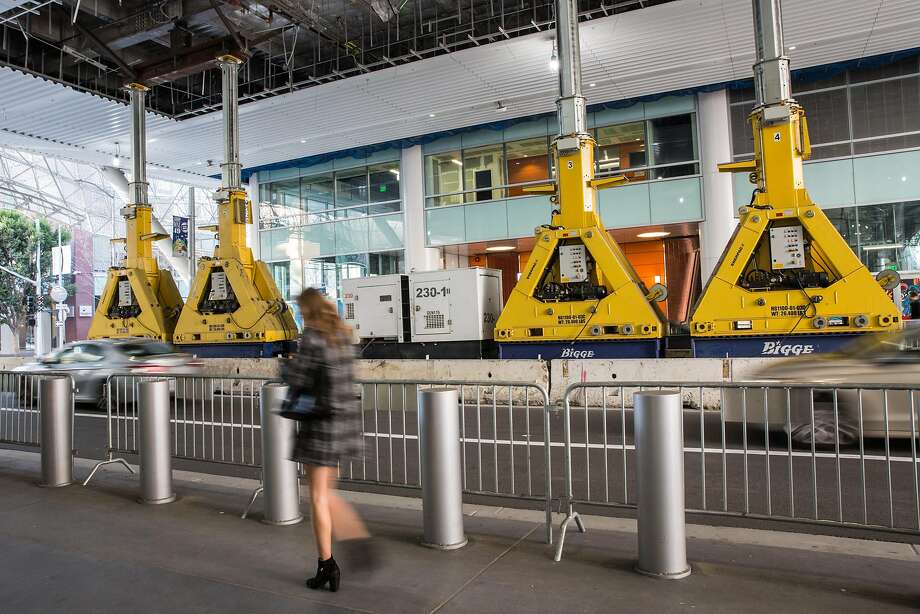 Photo: Flipboard
TransBay Joint Powers Authority (TJPA) released an announcement in Jan 22, 2019:
"A repair schedule is being finalized and will be provided as soon as possible…and another comprehensive update is due when the TJPA board meets again February 14″
According to TJPA, workers discovered two fissures in steel beams on the bus deck above Fremont Street on September 2018.
"After several inspections and out of an abundance of caution, the Transbay Joint Powers Authority (TJPA) temporarily closed the Transit Center. This is a localized issue within the transit center. The TJPA's contractor installed a multi-level shoring system at Fremont and First streets as an independent review and monitoring continue. No additional fissures have been found. The TJPA is working swiftly to determine a cause and reopen the facility, but must balance that with the responsibility of fully cooperating with an independent review by the Metropolitan Transportation Commission (MTC)."
Photo of a crew repairing a cracked beam courtesy of YouTube
Photo courtesy of KTVU
What's Been Done Since?
Per TJPA, it's a process and these are the recent developments:
The permanent repair of Fremont Street and reinforcement of First Street were approved by The Metropolitan Transportation Commission (MTC)'s independent review panel.
Herrick Steel & Arcelor-Mittal Steel companies have procured the material for the girder repair and reinforcement and are currently fabricating the plates that will be delivered onsite.
A repair schedule is being finalized and will be provided as soon as possible.
Bolts in the surrounding areas around the fractured girders over Fremont street were tested and none were found to be damaged or cracked.
The Peer Review Panel is overseeing the TJPA's review of building-wide shop drawings, inspection reports, design documents, etc to determine if other inspections will be necessary before reopening.
The public will receive another comprehensive update regarding findings report, reviews, design reports, contracts, inspections, and construction repair updates on February 14, 2019 at the Transbay Joint Powers Authority Board Meeting from TJPA staff and the peer review panel. The goal is to ultimately reopen the Transit Center and Park to the public and resume Bus Operations as soon as safely possible.
In the meantime, Muni and other transit services will continue to provide bus service out of the Temporary Transbay Terminal at Howard and Main streets.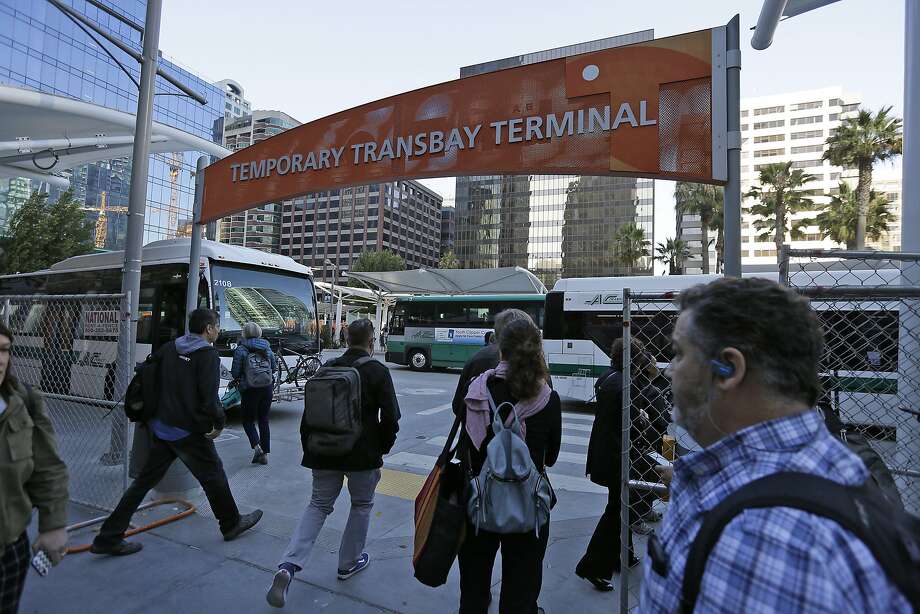 Photo: SFGate
Commuters are encouraged to call 511 or go to 511.org for up-to-date transit information, or to contact their bus operator directly.
Source: TJPA.org, Curbed SF, The New York Times