TransBay District Tower in SoMa Requests For More Height
The five-story building on the northeast corner of Hawthorne and Folsom, at 95 Hawthorne Street, in SoMa was formerly the San Francisco Passport Agency. Soon, it will be transformed into a 32-story residential tower up to 320 feet in height – the height for which the parcel is zoned for.
However, the tower has been redesigned by Chicago-based Skidmore, Owings & Merrill (SOM) to leverage California's Density Bonus law, and the developer, Trammel Crow Residential, is now actively seeking approval for an even taller 42-story tower up to 444 feet in height on the southern border of San Francisco's Transit Center District, across from Central SoMa.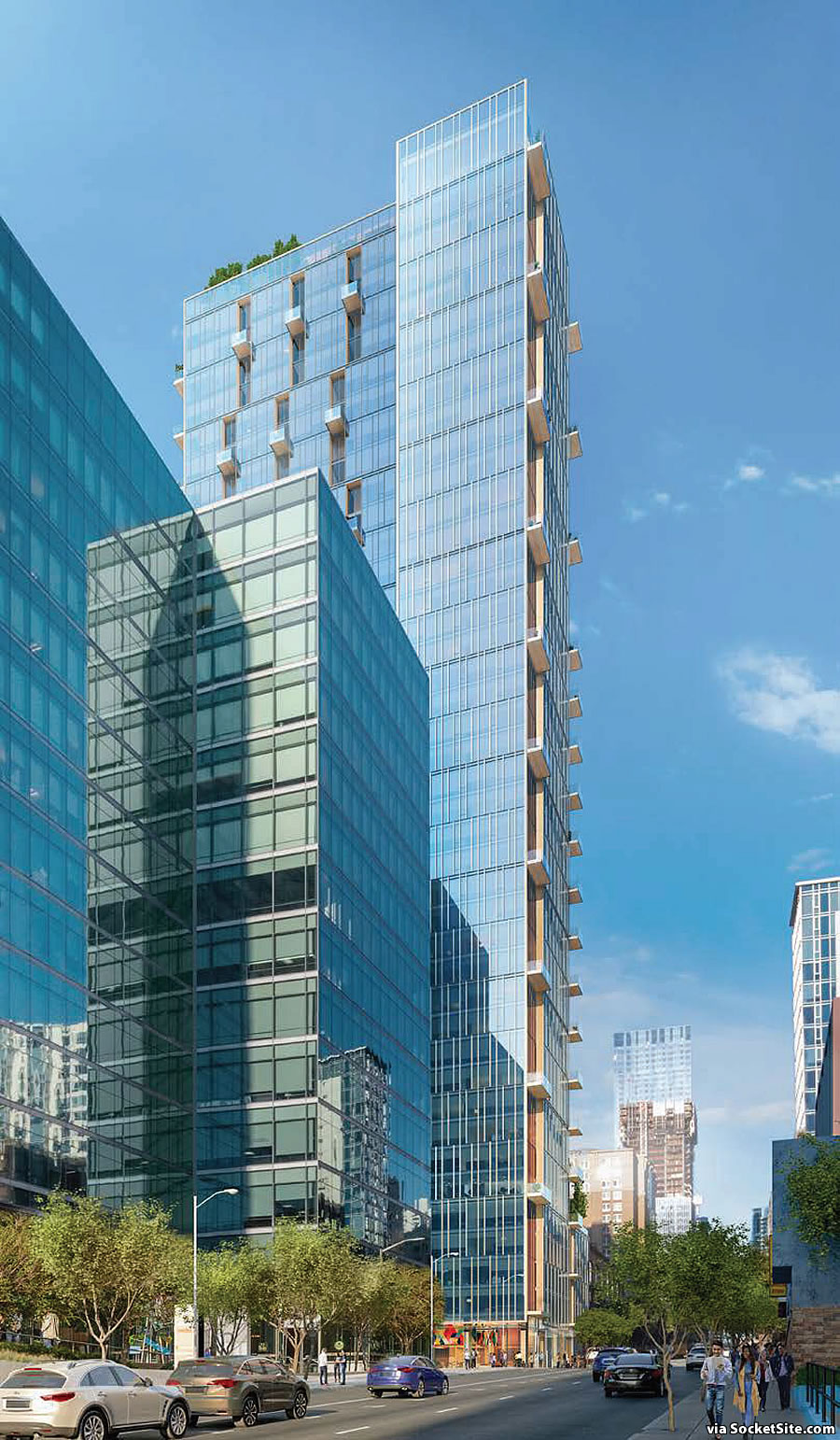 The added height, if approved, would yield a total of 392 apartments. It would be a mix of 199 one-bedrooms, 144 two-bedrooms and 49 three-bedrooms, up from 330 as originally proposed.
Fifty-five apartments in the tower would be offered at below market rates, along with 3,500 square feet of ground floor retail space and a basement garage for 107 cars. The original request was 250 car-spaces.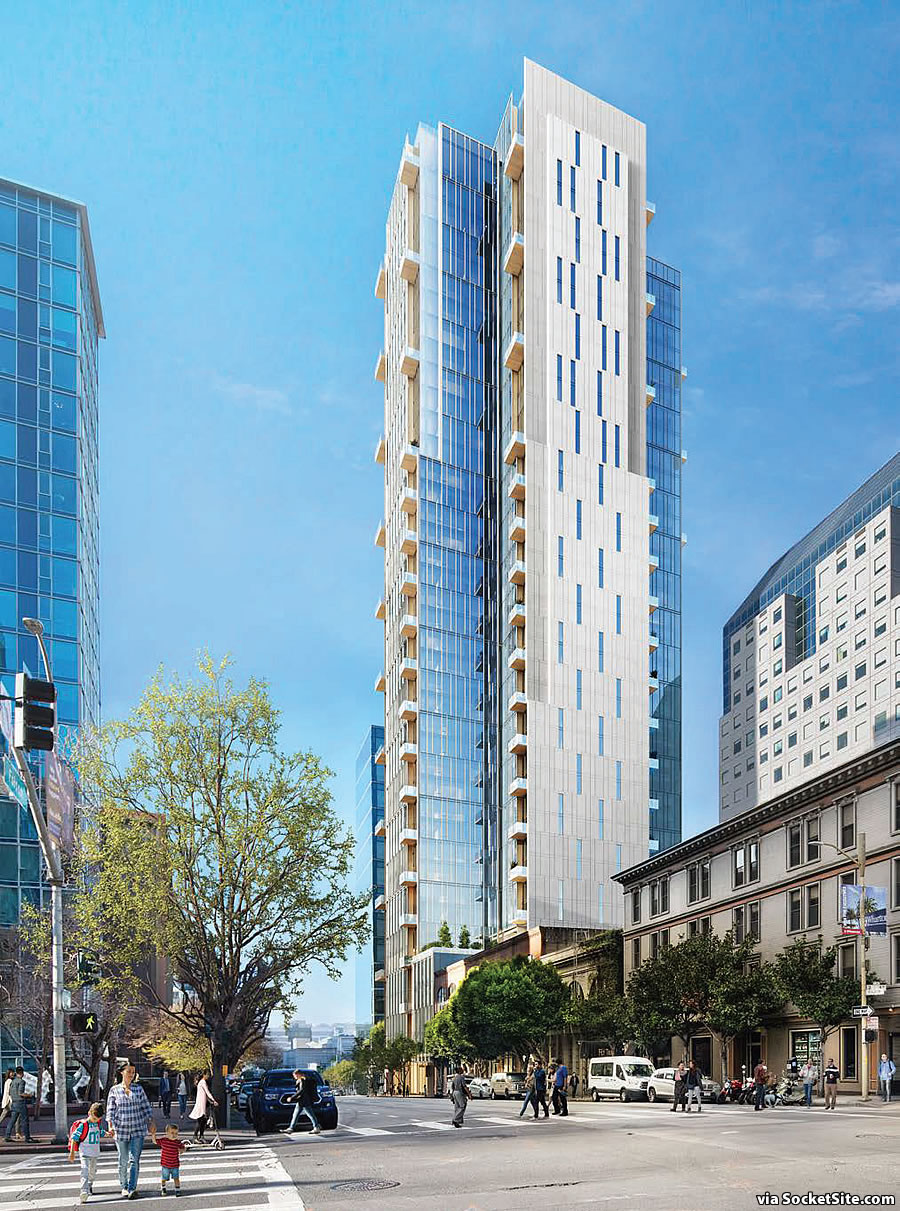 According to real estate news outlet, SocketSite,
"While the 444-foot-tall tower would cast an additional 1,949 square-foot-hours of shadow on the new Guy Place Park in Rincon Hill, San Francisco's Recreation and Park Commission is recommending that the annual 0.01 percent increase in shadow be classified as non-adverse to the use of the park and is aligned with San Francisco's Planning Department in recommending the bonus plans for the tower to rise at 95 Hawthorne be approved by San Francisco's Planning Commission next week."
Photo: SocketSite.com
Source: SocketSite