Thanksgiving and Black Friday – Comprehensive Insider Facts
Thanksgiving is coming up on Thursday, November 22nd, and San Franciscans are gearing up for the long weekend ahead with many companies including City and County of San Francisco departments closing their doors early on Wednesday, November 21, thru Friday, November 23rd, knowing that many in the city have to trek out of town to see family and celebrate the holiday.
Why are Americans Off the Day after Thanksgiving?
The Day after Thanksgiving is not a public holiday but is a state holiday in almost half the states in the U.S. and is given as a paid day off by around 80% of employers. Celebrated on the Friday after the fourth Thursday (which is Thanksgiving) in November in the United States.
In 2018, the Day after Thanksgiving is a state holiday in California, Delaware, Florida, Georgia, Illinois, Iowa, Kentucky, Maine, Maryland, Michigan, Minnesota, Nebraska, Nevada, New Hampshire, New Mexico, North Carolina, Oklahoma, Oregon, Pennsylvania, South Carolina, Tennessee, Texas, Virginia, Washington, West Virginia.
In Nevada, the day is known as Family Day. In Indiana, the day after Thanksgiving celebrates Lincoln's birthday while Georgia observes Robert E. Lee's birthday. In Tennessee, Columbus Day may be observed on the Friday after Thanksgiving at the discretion of the Governor, as baffling as that sounds.
Shops are open and this day has come to mark the start of the Christmas shopping period known as Black Friday!
Why do they call it Black Friday?
Many non-retail employees and schools have both Thanksgiving and the following Friday off, which, along with the following regular weekend, makes it a four-day weekend, thereby increasing the number of potential shoppers. This day has been regarded as the beginning of Christmas shopping season in the U.S. since 1952, although the term "Black Friday" did not become widely recognized or used until the 1980s. It's the busiest shopping day of the year and we have all seen the hysteria, the frenzy, the sharp elbows, in the news and in YouTube. Expect great deals, but along with it long lines, heavy foot traffic, car traffic, and shortage of stock.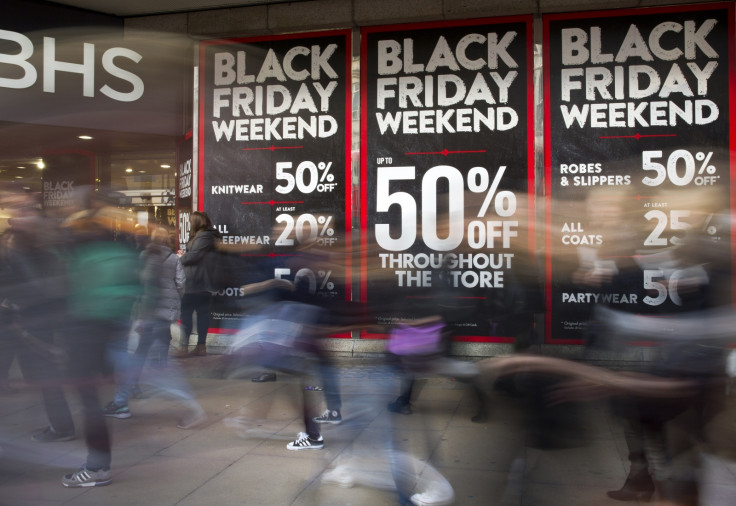 Now, most of us already know all of these fundamental information mentioned above. Where's the real insider facts, you say? Coming right up. Read on for eleven insider retail industry secrets gathered by Business Insider from anonymous retail sales associates working on Black Friday.
Black Friday Insider Scoop!
1. The mall does not open until its big 'anchor stores' do

"Anchor stores such as Macy's, Nordstrom, and Target make the decision for the entire mall. The mall opens when they open, and those that don't comply are fined by the mall for every hour they stay closed. Some stores like Apple acknowledge this and happily pay those fines."
2. Black Friday sales are usually on older models and are often the same deal as last year

"Most of the bigger deals are actually outdated products. Yeah, you have your new tablets and phones, but those will be very limited in both how many there are and how much you can save. Most of the biggest and most tempting savings come from products that are at least a year old or more and they have to clear out the inventory in the warehouses."
According to a study from NerdWallet, 93% of stores offered customers at least one product for the exact same price in 2014 as in their 2013 Black Friday ad.
3. These products would probably have gone on sale anyway
"New product lines come out a couple weeks after Black Friday, so those older items that are on sale on Black Friday would go on sale anyway."
4. You rarely ever need to be there when the store opens — the sales last all day
"Most sales last all day. You don't need to be there at midnight unless you are specifically interested in the door buster items."
5. In fact, savvy shoppers begin shopping waaay before Black Friday
Photo: Pinterest
"Some stores start the sales early, and there is no literal difference in price between Monday before Thanksgiving or Friday. Obviously it all depends on the store, but if you have a store you like, check ahead of time and maybe you can get those deals early, maybe even before your size is gone in the Black Friday frenzy."
6. Stores will use all sorts of tricks to get you to spend more

Photo: Richard Stonehouse/Getty Images
They tug at your heartstrings with a charming holiday ambiance – just like in the movies!
"At higher-end stores, don't fall for the freebie Prosecco or Pellegrino. Stores just want to keep you in there longer so you'll spend money."
Photo: Zimbio
To find out more tricks retailers use, read here.
"The stores are really desperate for your business and will stop at nothing to upsell you.

"Where I worked, HQ would set next-to-impossibly high sales goals that each store was responsible for hitting. We were instructed that once we had someone on the line with money to spend, to 'keep her naked' in the dressing room and constantly bring her different colors, accessories, shoes, jewelry, Pellegrino, the works. The idea was that the more she tried on, the more you told her it to look great, the more she'd spend."
7. They'll even sometimes increase the 'normal' price of an item before the holidays to make the discount seem deeper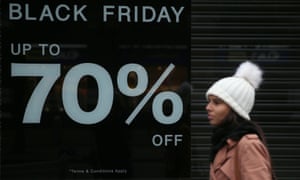 Photo: The Guardian
"The stuff are marked up from the original cost and then marked down to make people think they are getting a deal."
According to The Wall Street Journal, retailers will slightly increase the "normal" price of an item in the days before their Black Friday sales so that the discounts appear deeper. In fact, WSJ reported an 8% increase in a fifth of the sale items it tracked before Black Friday and a 23% uptick in the pre-sale prices of toys and tools.
8. Some items are made specifically for Black Friday and are lower quality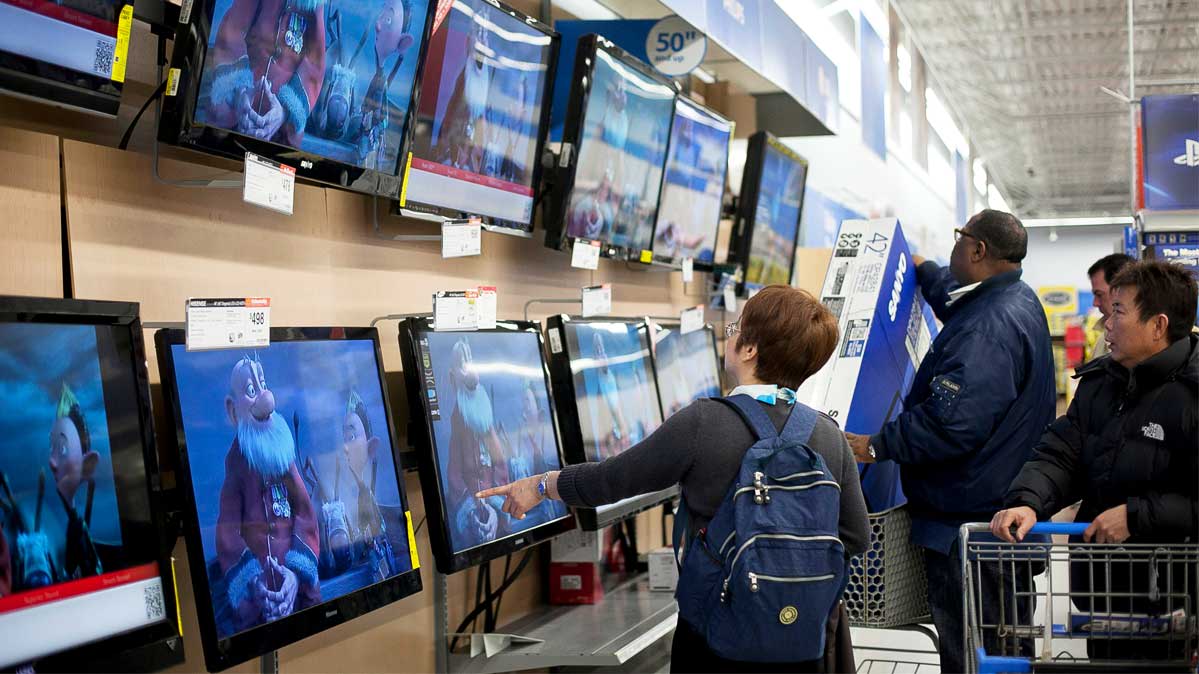 Photo: Consumer Reports
"The TVs and computers are made just for that day and are lower quality than usual."
CNN and Forbes report that major retailers will often sell special electronics that are manufactured by big-name brands just for Black Friday and are of lower quality.
9. When associates say they're out of something, they usually mean it, they're not kidding!
Sandy Huffaker/Getty
"When we tell you we don't have anything left, please don't demand someone else to check. There isn't a fairy godmother in the back making stuff. If we tell you, "we don't have anymore," please understand the words coming out of our mouths."
10. If you want to spread Thanksgiving to everyone, stop shopping on Thanksgiving night so retail employees are not forced to go to work!
Photo: Thomson Reuters
Sales associates who are already underpaid plead:
"Stay away from the stores on Thanksgiving night. Sales associate are people too, not slaves. We want to enjoy our Thanksgiving dinner with our friends and family as much as you."

"It's hard to understand how some corporate bigwig can sleep at night knowing his or her decision to open their business is pulling someone away from their family on Thanksgiving night. All the while, that same corporate stooge is at home in their mansion making millions of dollars while sipping champagne thanks to the work of those making minimum wage or just a tad above."

"Don't shop in the store on Thanksgiving night. I know a lot of single moms — retail is full of them — who have to leave their kids with relatives or even a babysitter so they can go to work on a shift about the same time most families are sitting down for dinner."
Sources: Country Living, Wikipedia, officeholidays.com, Mental Floss, Business Insider