Soon-to-Rise Hotel Enhance the Mid-Market Neighborhood
San Francisco's Mid-Market neighborhood is upgrading and the properties around it will certainly benefit because soon, a stylish hotel will rise on the northwest corner of Mission and 9th Streets.
The site at 80 9th Street currently looks like this below, with Ram's Hotel atop of the AllStar Café: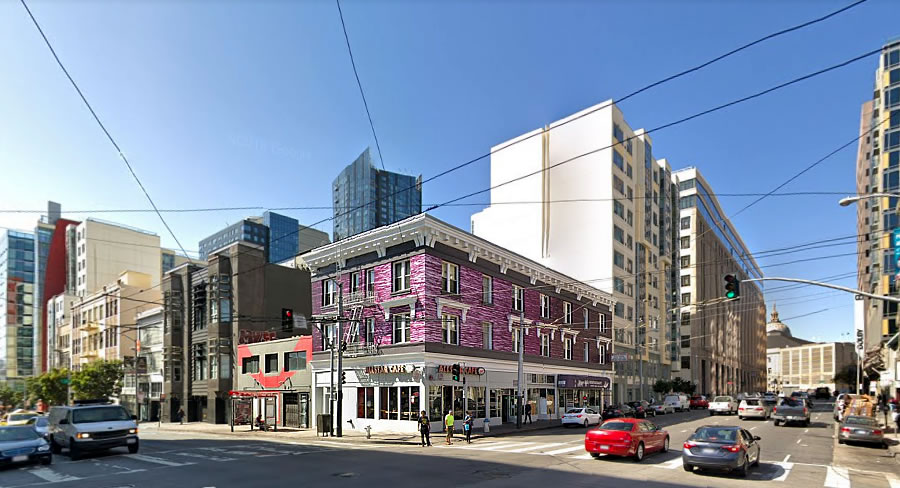 Photo: SocketSite
Soon, as envisioned and designed by San Francisco-based Stanton Architecture, a new 15-story hotel will rise on the site up to 143 feet in height despite that the site is currently limited to 120 feet. A rezoning and design exemption is already in the works to be requested.
The new hotel (see render below) would yield 162 rooms for visitors, on top of a secured 50-car basement garage. Neighbors anticipate it to be a wonderful sight.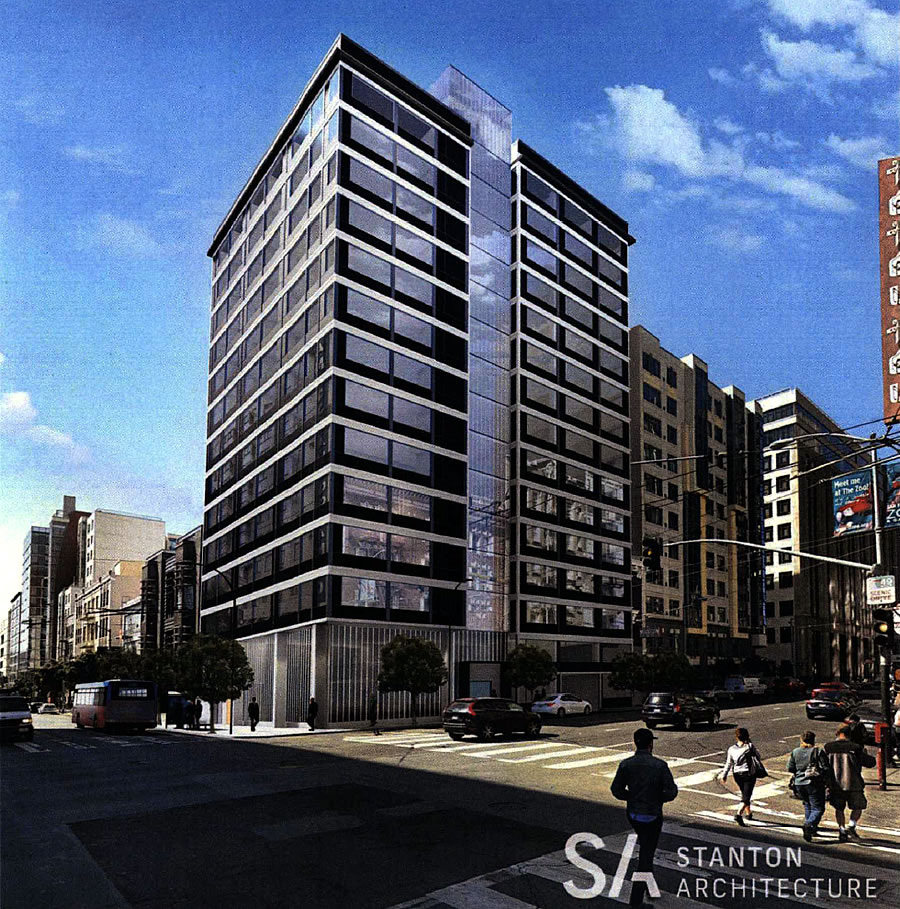 Photo: SocketSite
And while the development would result in the demolition of the 21 residential hotel rooms in the existing Ram's Hotel atop of the Allstar Café, the project team is planning on paying a fee to eliminate, rather than replace, Ram's Hotel's residential hotel rooms.
Source: SocketSite, Booking.com