SF Supervisors Stopping Owners from Renovating Their Own Properties
San Francisco Supervisors Aaron Peskin and Rafael Mandelman recently announced the Housing Preservation and Expansion Reform Act – a legislation that would increase fines for illegal demolitions in San Francisco.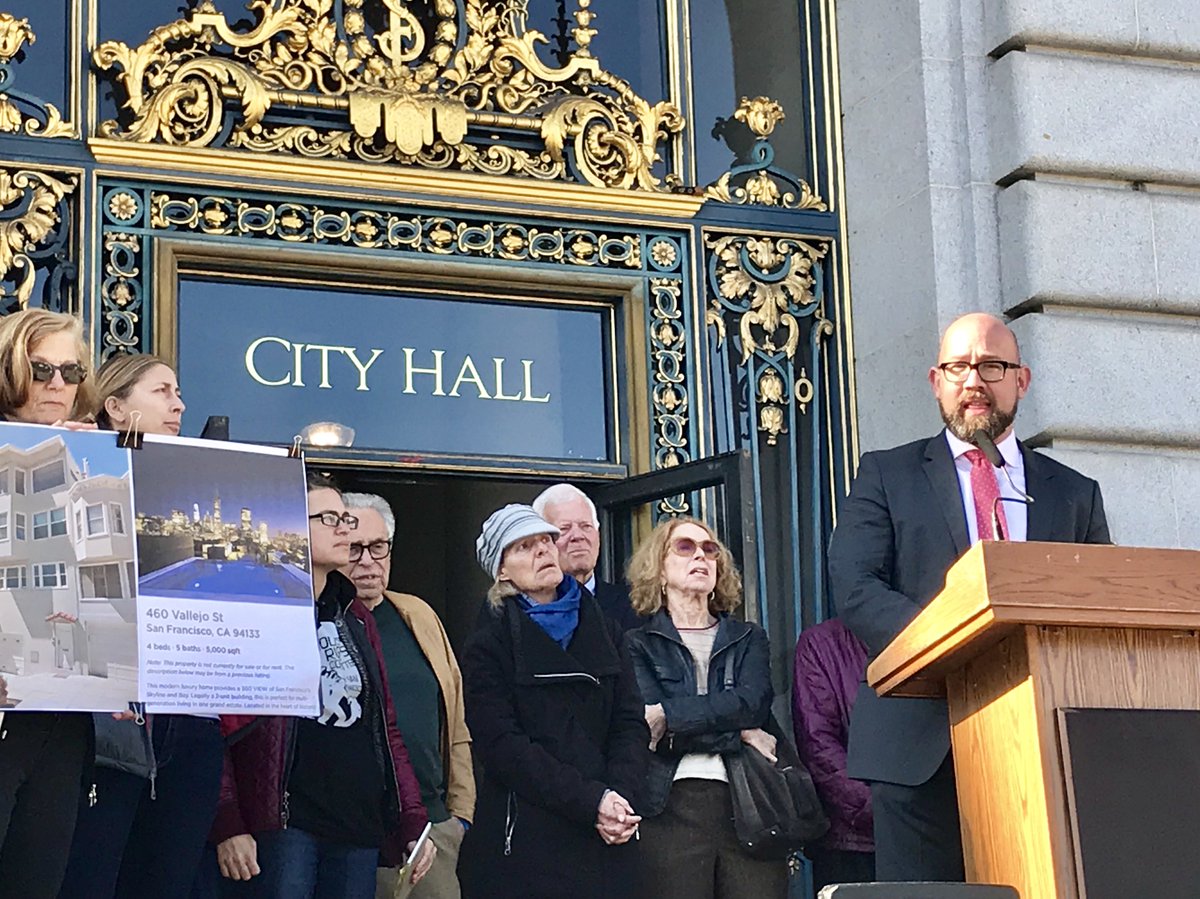 Photo of Rafael Mandelman courtesy of Twitter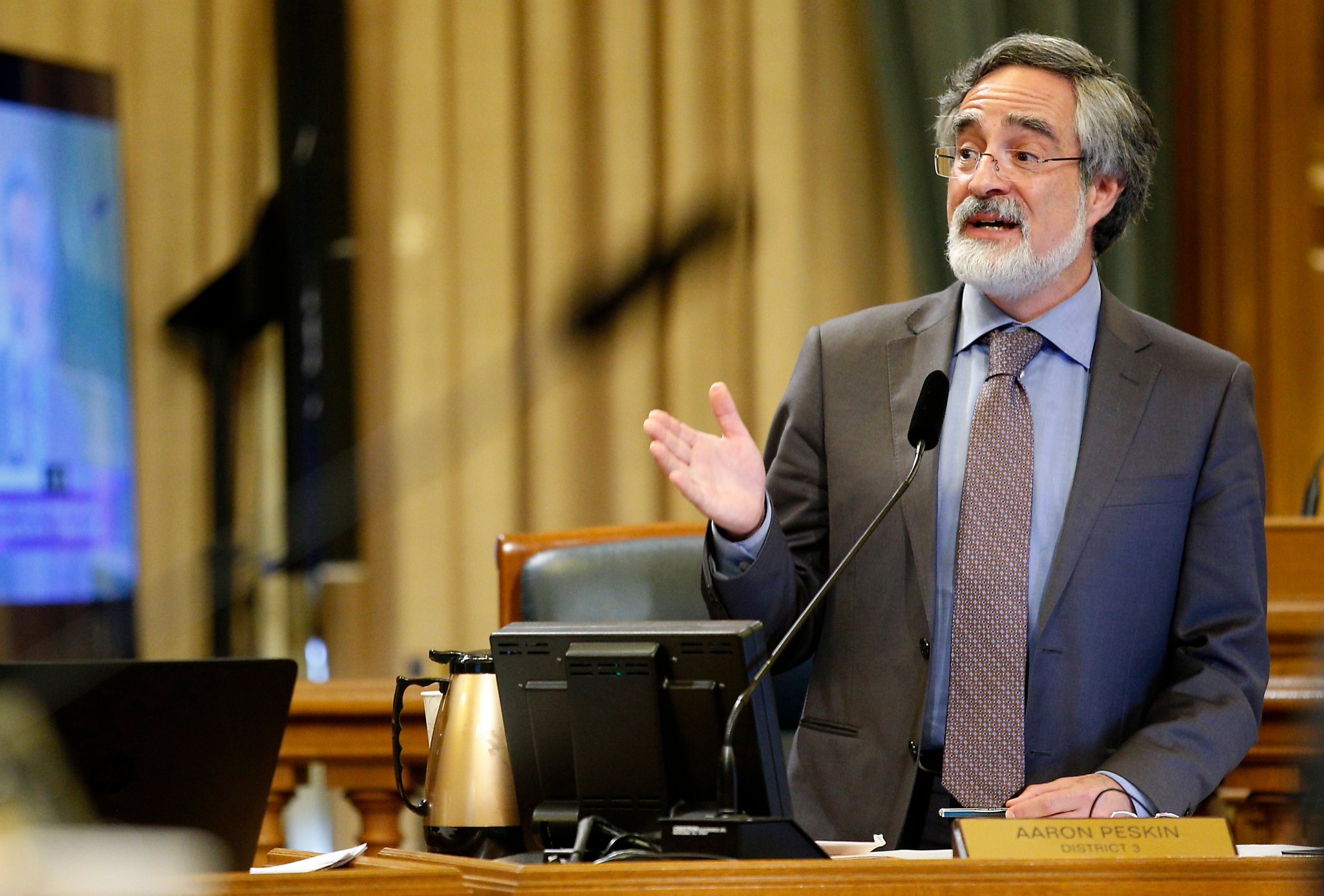 Photo of Aaron Peskin courtesy of SF Chronicle
One example of such a demolition was the Willis Polk-designed home at 950 Lombard – though not officially deemed "illegal" as the developer had settled with the City of San Francisco without admitting liability: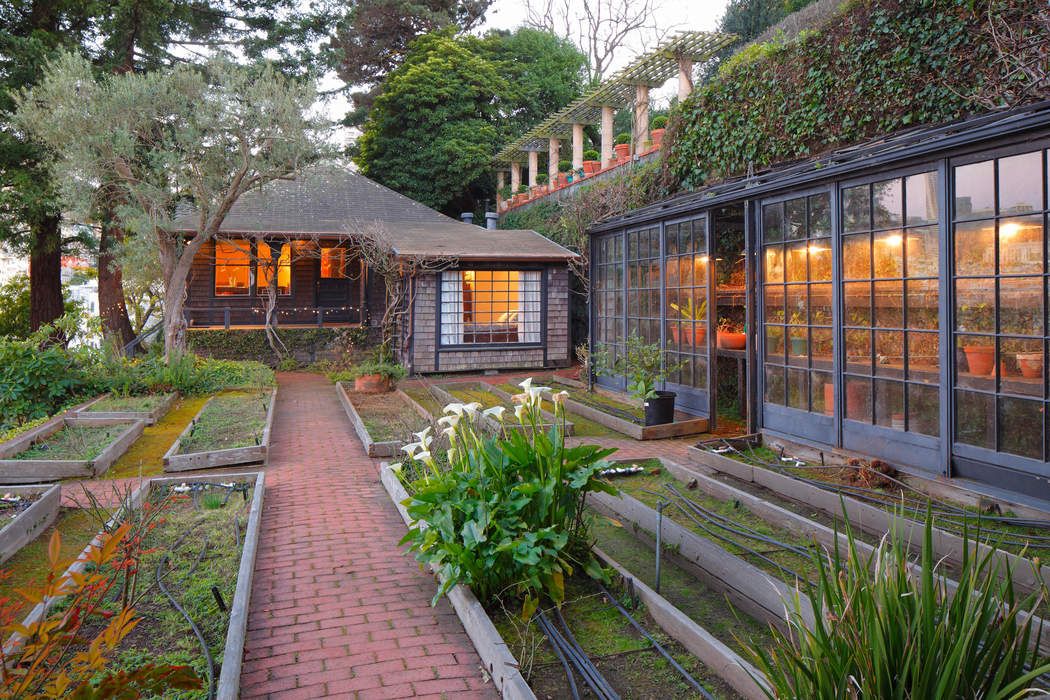 Photo of 950 Lombard St San Francisco, CA 94133 courtesy of Sotheby's Homes
Another was Richard Neutra's 1935 modernist house at 49 Hopkins:
Photo of 49 Hopkins Avenue in Twin Peaks courtesy of SFARMLS
And Stanley Saitowitz's minimalist revamp at 1110 Green – although this was not exactly done illegally, just perceived by some as an "aesthetic crime privately":
Photo of 1110 Green in Russian Hill courtesy of Curbed SF
To the City of San Francisco, the mentioned properties were examples of important architectural works obliterated by developers to make way for less than exciting housing. And it's now illegal.
Just think of the many other nameless duplexes, triplexes, and quadplexes that get merged into single-family homes, ostensible middle-class housing turned into multimillion-dollar residences.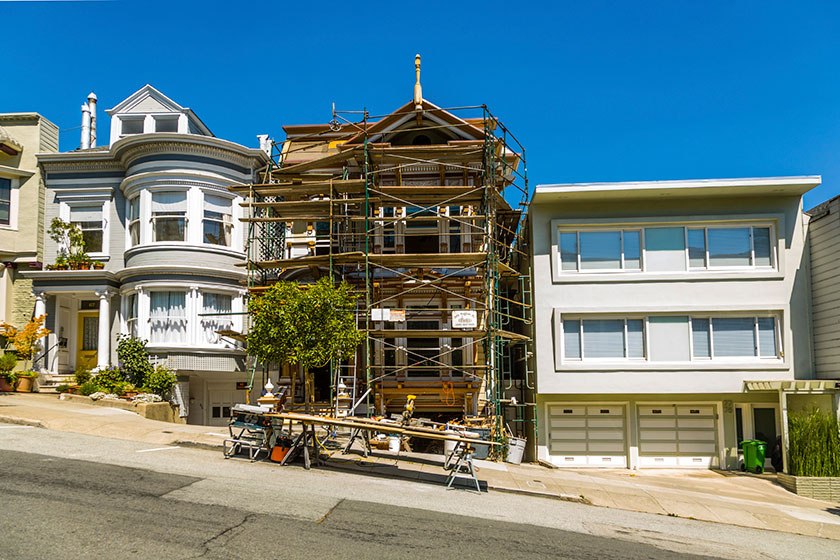 Photo of construction remodeling in San Francisco courtesy of the

Office of the Assessor-Recorder
The Housing Preservation and Expansion Reform Act's purpose is to preserve rent-controlled housing, and put a stop to demolitions to make way for additional homes by:
– Creating a single clear and implementable definition of "Demolition" that includes the loss of residential housing by any means;

– Discouraging large home expansions while incentivizing neighborhood-scale density;

– Enhancing penalties for illegal demolitions and ensuring enforceability by the San Francisco Planning Department and Department of Building Inspection.
San Francisco reportedly lose about 350 units of affordable housing every year by way of creative evictions, mergers, and demolitions.
Image courtesy of

Broke-Ass Stuart
Mergers are where a landlord combines two or more units into one deluxe pad – they are prevalent and are especially problematic for San Francisco which is in the midst of a housing crisis.
Photo of 110 Chattanooga Street Duplex, San Francisco courtesy of Architecture Lab
Potrero Hill Duplex courtesy of Form + Field, San Francisco
According to 48 Hills, an independent local culture and news publication,
"Peskin and Mandelman's act would bar landlords from combining two or three units into one and would halt so-called 'serial permitting' of demolitions, in which a property owner gets a series of permits for small changes that in the end add up to the effective demolition of a housing unit."
After developer Troon Pacific purchased 950 Lombard, the site of a designated historic resource, for $4.5 million and turned it into the most expensive home on the market, the developer entered into a monetary settlement with San Francisco for $400,000. The city of San Francisco accused Troon Pacific of removing all of the Willis-Polk home's exterior walls and windows, contrary to what the permit allowed, though the developer did not admit any wrongdoing in the settlement and simply settled with the City.
Construction at 950 Lombard courtesy of
ResCom Steel Inc.
950 Lombard after construction courtesy of Curbed SF
Photo by Jacob Elliott, courtesy of Pacific Union International
The Housing Preservation and Expansion Reform Act, which will next go to committee, is backed by the San Francisco Tenants Union, the San Francisco Land Use Coalition, San Francisco Heritage, and several neighborhood associations.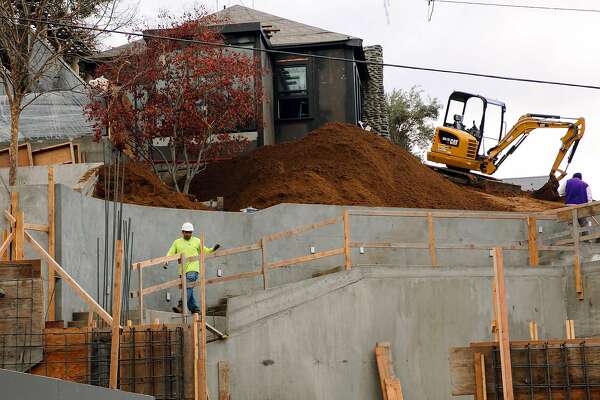 Photo: SF Chronicle
Sources: Curbed SF