BART From San Jose to San Francisco Coming Soon
Imagine getting up to face this misery to get to and from work daily. Even worse for those with manual stick shift cars.
Photo: Valleyvision.org
This is reality for many living in metropolitan cities, the Bay Area included.
Many have looked into working remotely. While others drive, walk or bike it to the nearest transit station and commute the rest of the way to and from work. Still others plan for the best times to get on the highways to beat rush hour traffic. Several tech companies, while dodging anti-tech protesters, are very much aware of the problem and have provided wifi-enabled tech buses to transport employees to their headquarters in neighboring cities.
Photo: SiliconValley.com
The City of San Francisco currently have several projects in the pipeline to ease traffic congestion in the Bay Area. One of which is the underground Central Subway Project (below). You can also watch the video of its construction here.
Photo: SFGate
Another is the revamping of the defunct Dumbarton Rail Bridge, in partnership with tech giant Facebook and San Mateo County, to ease the commute to Menlo Park by those living in Newark, Fremont and other East Bay communities.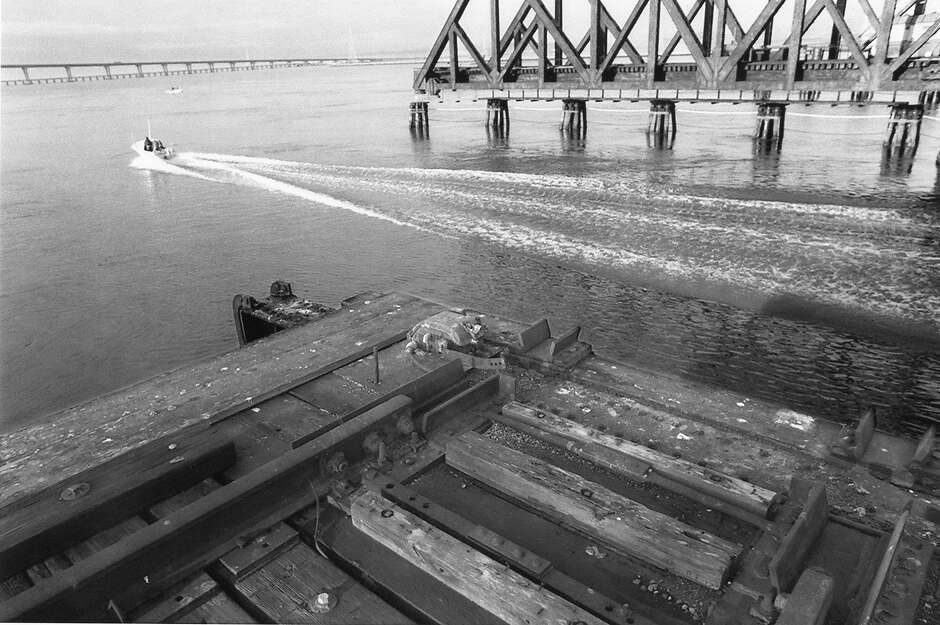 Photo courtesy of Russell Yip for the San Francisco Chronicle, 1994.
The latest addition to the efforts is the development of BART service to San Jose at Berryessa Station – the Silicon Valley BART extension.  The Bay Area Rapid Transit (BART) will expand service into Santa Clara County, and it's not a new plan.
Aerial Photo of BART Extension To South Bay Back on Track After Delays courtesy of CBS San Francisco
By 2018, last year, the BART extension project had already been delayed three years from initial plans, with the opening being pushed back from 2016, to late 2017, June 2018, fall 2018, January–March 2019, and October 2019.
Finally, train testing began in this month (February 2019). The Milpitas station and Berryessa/North San Jose stations are scheduled for a grand opening on November 1, 2019.
Photo of Berryessa/North San Jose BART courtesy of YouTube
The BART line will extend south from Warm Springs to Milpitas station, with a pedestrian bridge to the VTA's Montague light rail station near the Great Mall of the Bay Area, and then on to Berryessa station. A proposed infill station in downtown Milpitas, Calaveras station, has been deferred until the city secures funding. Like the Warm Springs Extension, the Berryessa Extension uses the former Western Pacific Railroad San Jose Branch, with the Warm Springs Subdivision running parallel for part of the length.
Photo of BART Silicon Valley extension courtesy of
Belle Aurore Enterprises San Francisco
In 2009, VTA proposed to extend the line as far as they could afford (Berryessa) until further funding could be obtained. In 2009, the MTC also changed its rules allowing bridge and HOT lanes tolls to be used for transit projects, such as BART expansion, VTA light rail extensions, bus or ferry operations. A local industrial park sued in 2011, without success, on environmental grounds claiming that the extension would reduce vehicular access.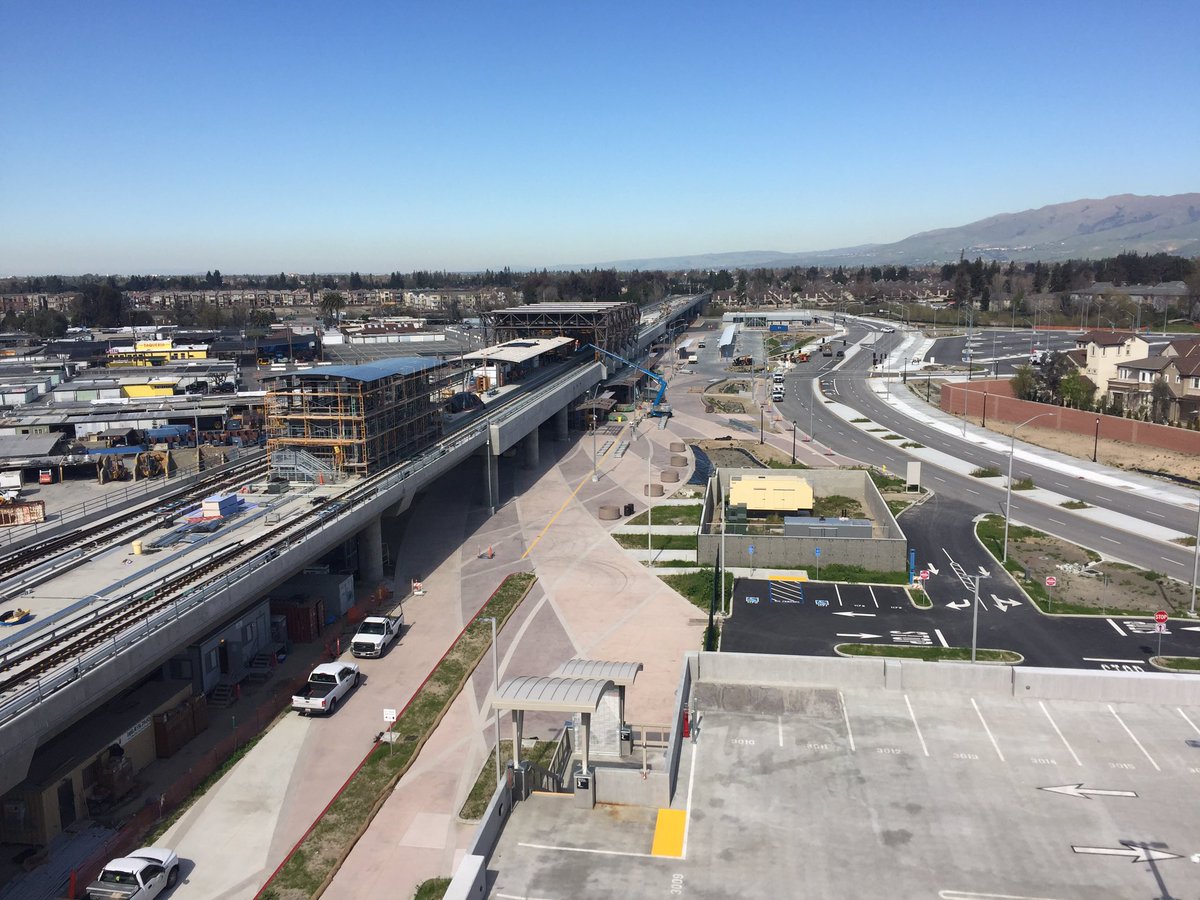 Photo of BART Silicon Valley courtesy of
Twitter.com
Sources: SF Chronicle, SFMTA, Wikipedia, Curbed SF