San Francisco Reached the Highest Rent Records
San Francisco's median market rent has gone up and down so much it has been the cause of so much anxiety from San Francisco residents over the years.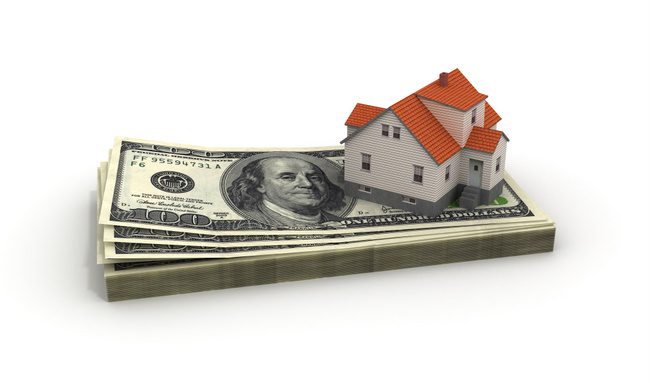 Photo: Ballen Vegas
Rental sites like Zumper, Apartment List, and Rent Café painstakingly chronicle the rental market's monthly activity in San Francisco, along with other major cities.
Photo: Edwardsturm.com
But after many years of never-ending increase in rent prices, the high prices start to blur together. Therefore, in an effort to provide a better understanding, Curbed SF compiled the reported median rent for a single-bedroom apartment on five popular rental platforms beginning from 2014 so we can look at how current trends compare to the recent past.
Zumper
The most recent national rent report (released in June) from San Francisco-based Zumper recorded a site median of $3,700 per month for a one-bedroom apartment in SF. That's the highest ever recorded on Zumper for any city, SF included, and flat with the same figure provided in May.
Looking back, the company's first rent report in August 2014 featured an SF median of $3,100 per month. In the approximately five years since, the median has never dropped below that.
The last time Zumper prices approached current levels was October 2015, when, after rising month-over-month for seven straight months, they hit a then all-time high of $3,670 before declining sharply, never breaking the $3,600 per month mark again until October of last year.
Rent Jungle
Rent Jungle has been tracking rents in San Francisco since 2011, when the economy was still reeling and SF rents never made national headlines. Even during that halcyon age, living in San Francisco was never cheap: In January 2011, a single-bedroom SF apartment on Rent Jungle averaged $2,176 per month. One year later that figure spiked more than $600; Rent Jungle broke the $3,000 mark for the first time in June 2013.
The single-bedroom price jumped past three grand again in April 2014—and it has never dropped below that number since. The current price of $3,600 per month is another all-time high on the site. (Note that this graph goes back only to 2014.)
Apartment List
Competitor Apartment List is a longtime iconoclast, consistently reporting median rents that are hundreds of dollars less than on other platforms, including just $2,470 per month for a one-bedroom apartment in SF in May.
Although a tremendous sum compared to the site's reported national median of $955, that's the type of number that other sites haven't reported in San Francisco for seven or eight years. The catch here is that Apartment List revised its methodology in 2016 to "weight" median prices closer to what it projects the actual city rent is (see note below about the U.S. Census).
The figures in the Apartment List graph reflect pre-2016 Apartment List numbers as calculated using current methods, rather than the (higher) averages reported at those times. The present $2,470 estimate isn't the highest in the site's history, but it's close: In September 2018 Apartment List averaged $2,478 per month for a basic SF home. The site's five-year low was $2,335 in August 2014.
Rent Café
Rent Café didn't begin reporting monthly rent figures (with the help of real estate analysts Yardi Matrix) until late 2016, so the pool to draw from here is more shallow. Rent Café currently lists $3,609 as the median for an SF home, down from $3,647 the previous month. That last month's figure was indeed the highest that Rent Café ever produced and way up from the inaugural number of $3,472 in September 2016.
Rent Café's SF average breached the $3,600 mark for the first time in October 2018. It hasn't dipped below that unfortunate milestone since.
Abodo

Of the five platforms examined here, the one with the least volume of data available is Abodo. Although Abodo began publicly disclosing tabulated prices several years ago, most of those reports didn't cover every major metro until January 2017. At that time, Abodo featured an SF median price of $3,500 per month for a one-bedroom SF home, the highest across all five sites that month.
In July 2018, Abodo's average once again beat all of its competitors by hitting $3,654 per month, and then outstripped all other prices on parallel sites every month since then except for one: The most recent figure, released in May, is $3,777, the highest in the history of the site.
It's important to note that these figures do not represent the actual median rent in the city, which includes older units, rent-controlled homes, and other housing stock that rarely appear on rental sites. According to the U.S. Census, the average SF renter paid $1,709 per month in 2017 (the most recent year for which the census furnishes a figure). The cheapest market price across these five platforms for that year was $2,350.
And the fact that the figures vary by hundreds of dollars between platforms is a giveaway that no single source represents the whole story about the city's market rents, as most sites draw data only from their own listings.
But there's no way to put a happy face on the fact that prices on some of the most widely used rental platforms in the city have all peaked sometime in 2019—and the summer is just getting started.
Sources: Curbed SF, Zumper.com