San Francisco Homebuyers are Richer than the Average American
According to Zillow, the few who are fortunate enough to afford to buy a home in San Francisco also happen to earn approximately double the income of an average San Francisco renter.
How much do they earn?
$155,000 per year is the median income among these San Francisco homebuyers.
The U.S. Census Bureau American Community Survey says that the number of San Francisco homebuyers with six-figure incomes had increased from 62% in 2012 to 71% five years later in 2017. And that percentage back in 2012 was actually already more than double than the national average.
It is true that these numbers may sound ludicrous to many outside of San Francisco, note that in general, the median income here in the city is $103,801 and higher, so it's only natural that San Francisco homebuyers would be wealthier than the average in most other cities.
Photo: Business Insider
However, the gap between those buying homes in San Francisco and the rest of the country is even larger than the typical wealth gap. In fact, even looking at it locally, the income discrepancy between those buying homes and renting in the Bay Area is itself staggering.
Photo: LovelyBlog
According to Zillow:
The San Francisco homebuyer is, on average, nearly twice as wealthy as most U.S. homebuyers. The U.S. Census figures for the entire United States says that a new homebuyer in 2017 earned an average of $79,900 per year. In contrast, the San Francisco homebuyer earned a median of $155,000 per year which is 93% higher.
Photo: Curbed SF
San Francisco residents are wealthier than the rest of the country. The U.S. Census reports that in 2017, the average U.S. household income was $61,372 per year. While in San Francisco, the Mayor's Office of Housing estimates that the median income for one person in 2018 was $82,900 per year, and for two people $94,700 per year. Thus, the average San Francisco household makes between 35% and 54% more than the national average.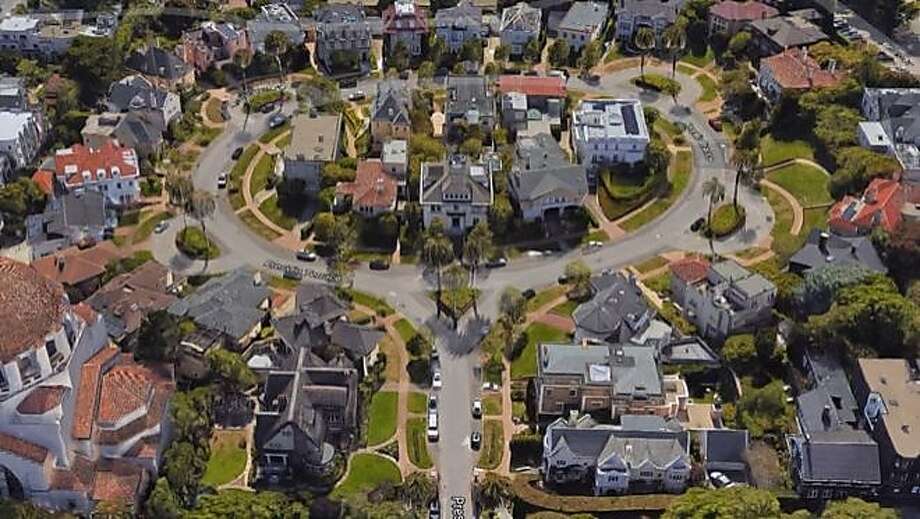 Photo: Overhead view of Presidio Terrace, courtesy of SF Gate
San Francisco homebuyers make more than double the average San Francisco renter. Zillow reports that the median renter in San Francisco earned about $73,163 per year in 2017 — a figure that is just 47% of what those San Francisco homebuyers are earning in an annual basis. And per the San Francisco Planning Department, about 65% of residents in the city are renters.
Photo: SF Weekly
San Francisco renters are still much wealthier compared to renters in most cities in the U.S. The median income for U.S. renters in 2017 was $38,300 per year —again, a little more than half of what San Francisco renters earn in a year. Out of 35 major metro areas listed in the report, only San Jose renters (Silicon Valley) have even higher incomes at about $89,000 per year.
Of course, these high annual income numbers is deceptive. San Francisco renters and San Francisco homebuyers alike may appear to make tons of money by the standards of the rest of the country, but the high cost of living in the Bay Area leave many renters barely surviving month-after-month. Some work with a very limited budget to buy groceries with after all expenses that come with living in an expensive city has been paid.
In 2018, the California Association of Realtors advised that homebuyers should make about $333,000 per year before even considering investing in a new home in San Francisco — taxes not included. It is possible to buy a home with less money than that, with loans, and most homebuyers in San Francisco do earn less than the recommended $333,000 a year, but loans and home insurance involve much financial burden and longer-term risks.
While the U.S. Census often say "metro areas" instead of individual cities, the figures provided for San Francisco may also include nearby cities like Oakland and Berkeley, which means that the median income of those living and buying particularly within the San Francisco limits likely earn even higher figures — which means that the economic gap compared to the rest of the country is also likely higher than reported.
Photo: Hoodline
Source: Zillow, Curbed SF, U.S. Census Bureau American Community Survey