San Francisco Gets Ready to Count Its Homeless Residents
Thursday, January 24, is when San Francisco will employ about 500 volunteers to go everywhere in the city in the dead of the night to manually count the number of homeless living in tents, under bridges, freeways, parks, benches, doorways – everywhere unsheltered residents are encountered.
Photo: hoodline.com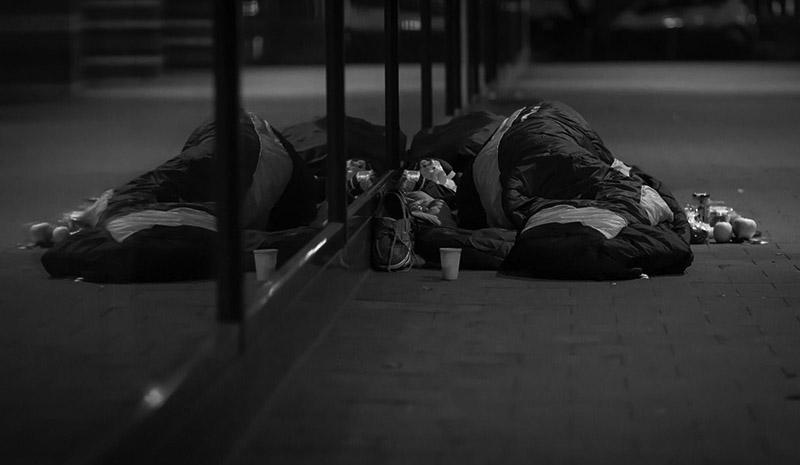 Photo: KALW
It's a Federal government-mandated count that is critical and a step to do something about the city's homeless crisis.
Despite being the subject of much criticism, San Francisco has no choice but to abide by the federal government's HUD [Department of Housing & Urban Development]'s demand.
The HUD Exchange says:
"The Point-in-Time (PIT) count is a count of sheltered and unsheltered homeless persons on a single night in January. HUD requires that Continuums of Care (CoCs) conduct an annual count of homeless persons who are sheltered in emergency shelter, transitional housing, and Safe Havens on a single night. CoCs also must conduct a count of unsheltered homeless persons every other year (odd numbered years). Each count is planned, coordinated, and carried out locally. The Housing Inventory Count (HIC) is a point-in-time inventory of provider programs within a CoC that provide beds and units dedicated to serve persons who are homeless, categorized by five Program Types: Emergency Shelter; Transitional Housing; Rapid Re-housing; Safe Haven; and Permanent Supportive Housing."
Apparently, this count has been going on for years now. It is done every odd-numbered year (so every other year) during the month of January. It is a strange annual survey but a critical one. Why? Because the government wants to know if the numbers of unsheltered people in the country have risen or have decreased year-over-year, and particularly which cities.
Photo: San Francisco News
San Francisco's Department of Health & Human Services [HSH] says,
"Volunteers will be asked to work in teams of two to three people and walk/drive all over assigned routes from approximately 8:00PM to midnight."
Photo: Time Magazine
The volunteers are trained not to directly ask individuals if they're homeless, and instead to use their own judgment based on appearances. The count is not flawless, by the way, as volunteers frequently disagree about whether they could visually identify certain people as homeless or not. Some volunteers are also homeless themselves, and there is a separate count and a separate survey for them.
Photo: Business Insider
The most recent count in 2017 showed the San Francisco homeless population estimate of 7,499—which is down by 1% from 2015, but have increased compared to years past. Homelessness is a result of factors like the cost of housing, joblessness, and substance abuse. These are the most likely contributors to citizens finding themselves unable to afford shelter.
Photo: Debating Europe
The Department of Health & Human Services (HSH) will submit the results of Thursday's count in a full report later this year.
Source: Curbed SF, Department of Homelessness and Supportive Housing, HUDExchange.info