Renzo Piano Building Will No Longer Be Condos
The developers of the Renzo Piano Building, slated to break ground at 555 Howard Street, have decided to forgo with their initial plans to build luxury private residential condos in the 405-feet tower.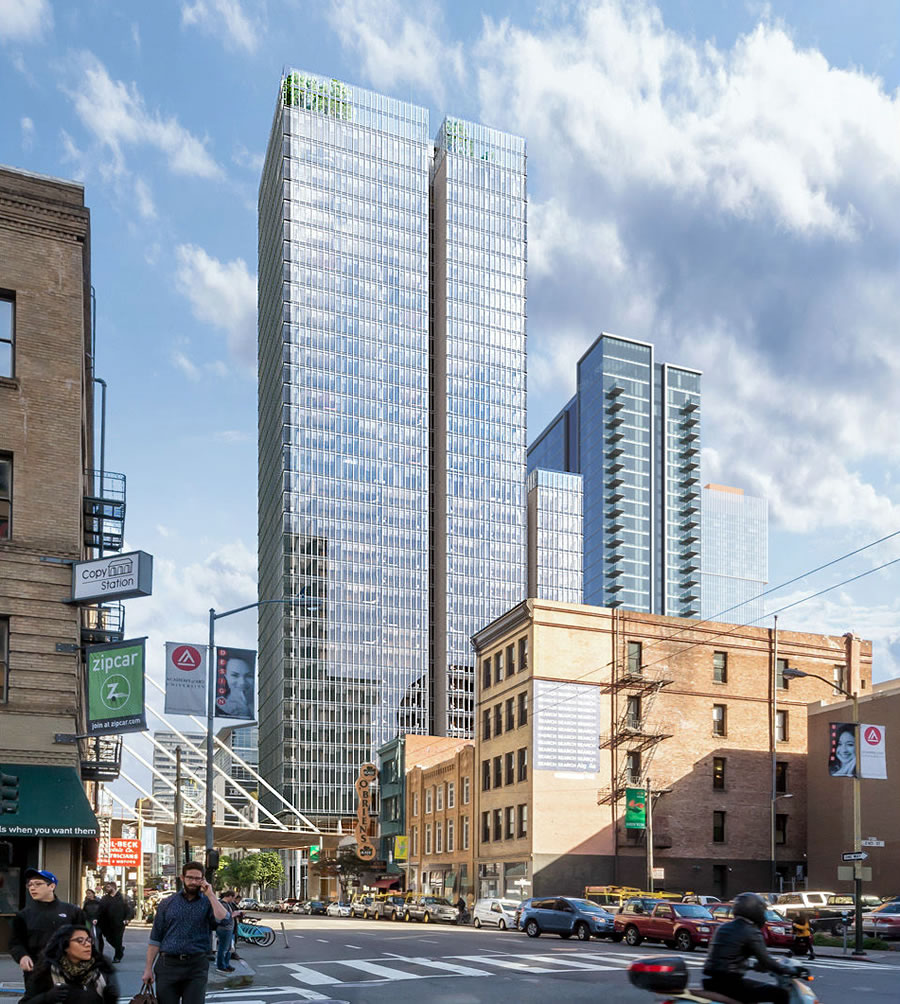 The Renzo Piano Building is a 36-story tower at 555 Howard St designed by notable Renzo Piano Building Workshop, in collaboration with Mark Cavagnero Associates.
A preview of other recent Renzo Piano projects (2001-2009):
The plan was to build 69 condos over a 237-room luxury hotel, with a quadruple height lobby facing Howard Street, a ground floor restaurant, a sky bar on its 36th floor, and a rooftop public open space above, as reported by SocketSite back in September.
Renders below courtesy of Pacific Eagle Holdings and SKS Partners: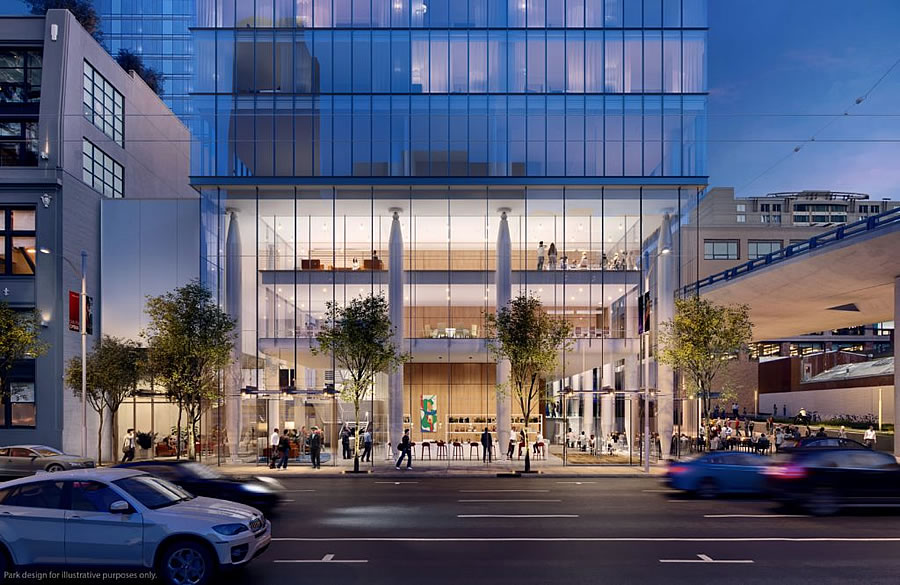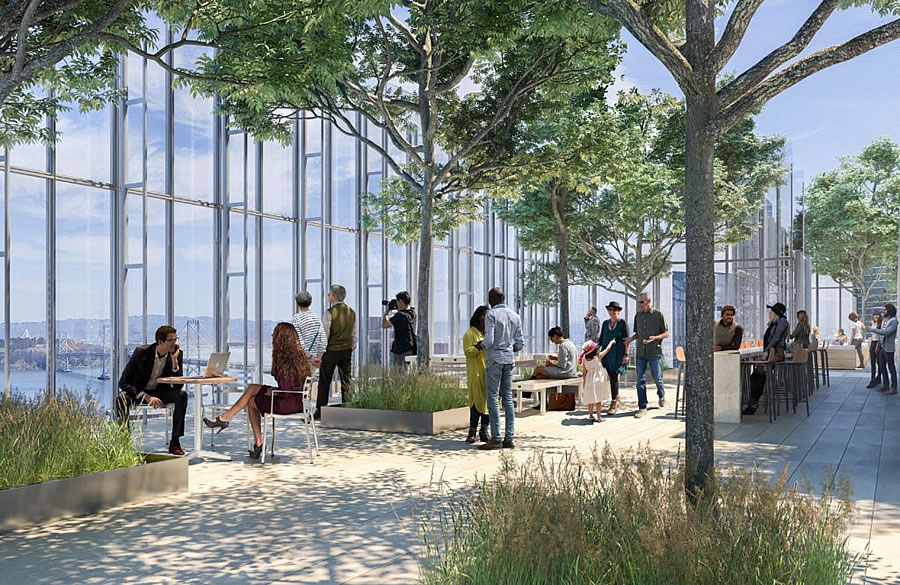 Much has been accomplished to get everything streamlined to build on this site, including meeting all requirements and regulations of the San Francisco Planning Department to acquire a permit; the hard work behind gaining detailed blueprints to be checked by numerous different entities including the city's Public Utilities Commission, Fire Department and structural engineers to get the development approved; and handling the high level of scrutiny over another planned high rise to erect on a liquefaction area.
Render image courtesy of Pacific Eagle Holdings and SKS Partners
The project team has recently changed their minds and is now seeking approval to scrap the condo component from the development and simply build a 406-room hotel, with one (1) off street parking space and a storage room for 20 bikes.
Source: SocketSite, Wikipedia, Curbed SF