Dubai Real Estate Giant Announce Plans on Cryptocurrency in Europe
Emaar Properties, a $9.7 Billion dollar real estate development company based in Dubai, has announced plans to launch a cryptocurrency token, and is considering holding an initial coin offering (ICO) in Europe.

Emaar Properties to develop 10m sq ft waterfront residences and hotel project in Dubai Harbour. Photo courtesy of
Emirates 24/7
What's an Initial Coin Offering?
It's similar to Initial Public Offering (IPO) where companies can look to outside individual investors to provide them a quick influx of cash in exchange for giving away shares, or a portion of their company's ownership stake.
Photo: Arabian Business
An Initial Coin Offering (ICO) is the cryptocurrency space's equivalent to an IPO in the investment world. ICOs act as fundraisers for a company looking to create a new coin, app, or service. When interested investors buy in to the offering, either with fiat currency or with preexisting digital tokens like ether, the investors receive a new cryptocurrency token specific to the ICO, which they hope will perform exceptionally well into the future, providing them with a stellar return on investment.
The company holding the ICO uses the investors' funds to further its goals, launch its products, or start its digital currency. ICOs are used by startups to bypass the rigorous and regulated money-raising process required by going to venture capitalists or banks.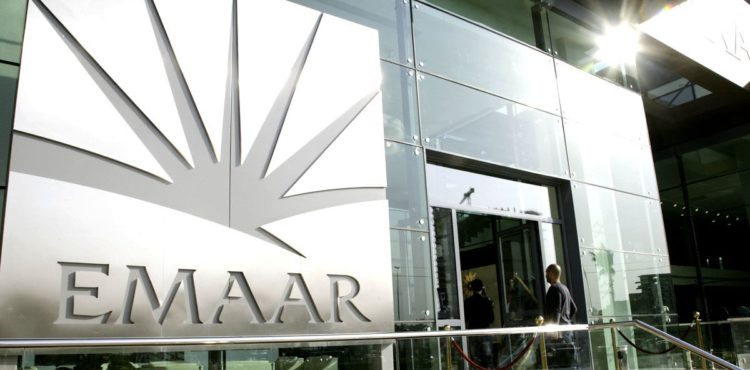 Photo: Invest Gate
Emaar's digital token will be developed by Swiss blockchain startup Lykke, and will grant Emaar's customers and stakeholders access to the referral and loyalty system across the entire company. Emaar is the largest real estate company in the United Arab Emirates (UAE), responsible for the Burj Khalifa, Dubai Fountain, Dubai Mall and Dubai Opera.
Photo of Burj Khalifa courtesy of Prysmian Group

Photo of Dubai Fountain courtesy of CNN
Photo of Dubai Mall courtesy of Flickr.com
Photo of Dubai Mall courtesy of
www.airfrance.co.jp
Photo of Dubai Opera courtesy of
ShortList Dubai
Photo of Dubai Opera courtesy of
Time Out Dubai
Emaar Properties boasts a revenue of $5.83 billion and has been valued at $9.7 billion as of June last year, per Wikipeida. Emaar's revenue also grew by 37 percent last year to $7 billion, per Arabian Business.
Photo of Dubai courtesy of

The Cryptonomist
Emaar is considering holding an ICO in Europe within a year of the internal operational launch of the platform. The startup developing the token, Lykke, will reportedly comply with the ERC-20 standard and release it on the Ethereum (ETH) blockchain.
Maud Simon, global head of human resources at Lykke, confirmed the plans to Cointelegraph.

Photo of
Mohamed Alabbar, chairman of Emaar Properties courtesy of Arabian Business
"We continuously strive to expand our reach, strengthen our growth and extend the Emaar experience. We have embraced the digital world even as we continue to build the most advanced and innovative physical structures and we use both to delight and benefit our customers and stakeholders globally. The Emaar community token marks a significant leap in our digital transformation journey," said Alabbar.
Richard Olsen, founder and CEO of Lykke, added,
"We have developed cutting edge technology infrastructure with mass-market usability to support our core belief that all mobile and internet users should be able to participate in economic activity, regardless of size of contribution. We are thrilled to leverage our experience and expertise to support Emaar's mission to bring value and utility to millions of users globally."
Sources: Arabian Business, Blockgeeks.com, SEC.gov, Investopedia, Cointelegraph.com