Re-Development Plans for Historic UCSF Laurel Heights Campus
Developers SKS Partners and the Prado Group have huge plans to modernize and re-develop the former UCSF Laurel Heights site on 3333 California Street (below) after having acquired the land from UCSF.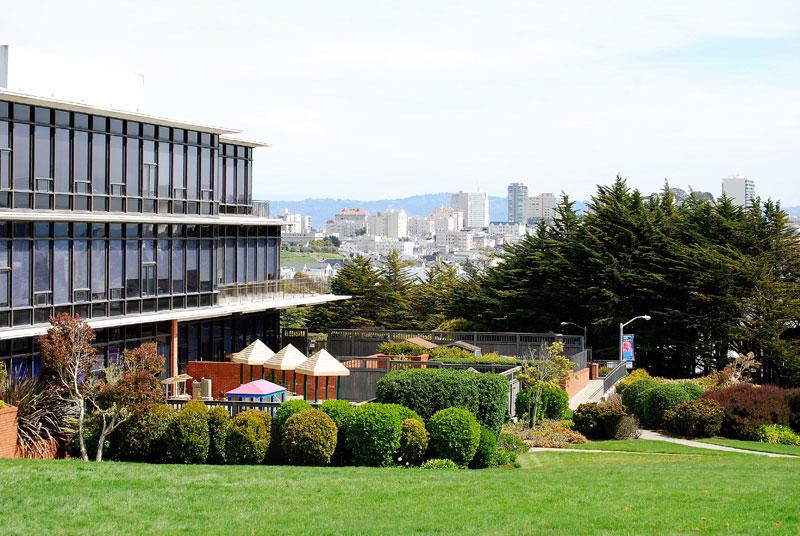 Photo: UCSF Laurel Heights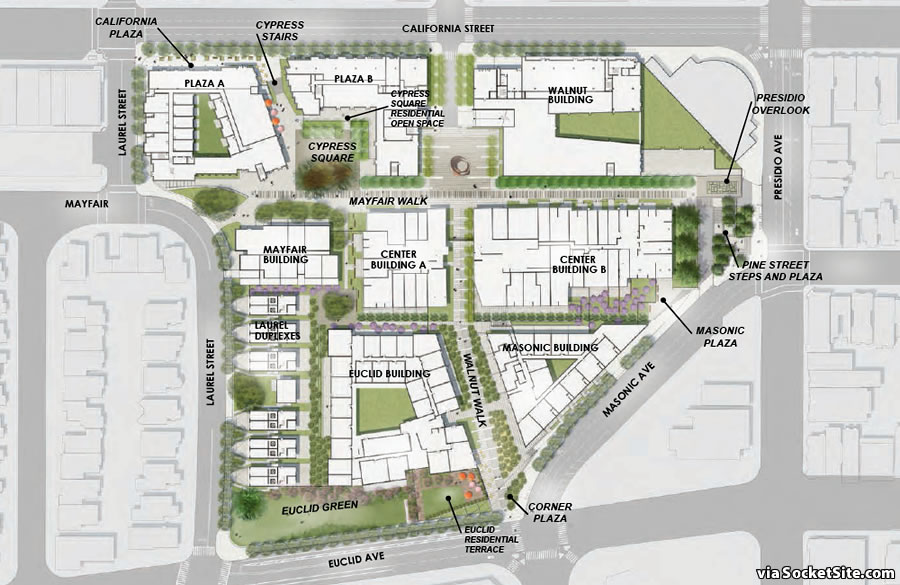 They had proposed 558 residential units; 49,999 square feet of office space; 54,000 square feet of retail space; a new 15,000 square foot child care center; parking for 895 cars (and 693 bikes); and 236,000 square feet of open space, including the Masonic Plaza, per SocketSite. Renders are below: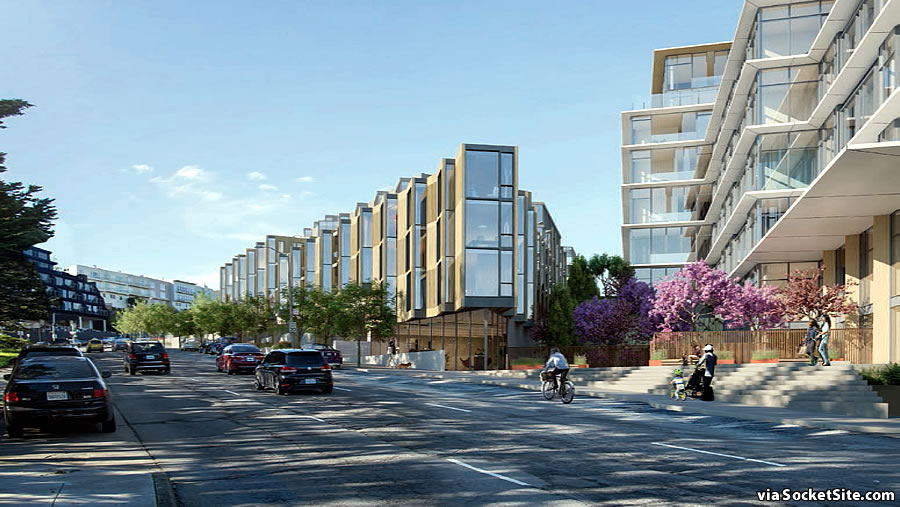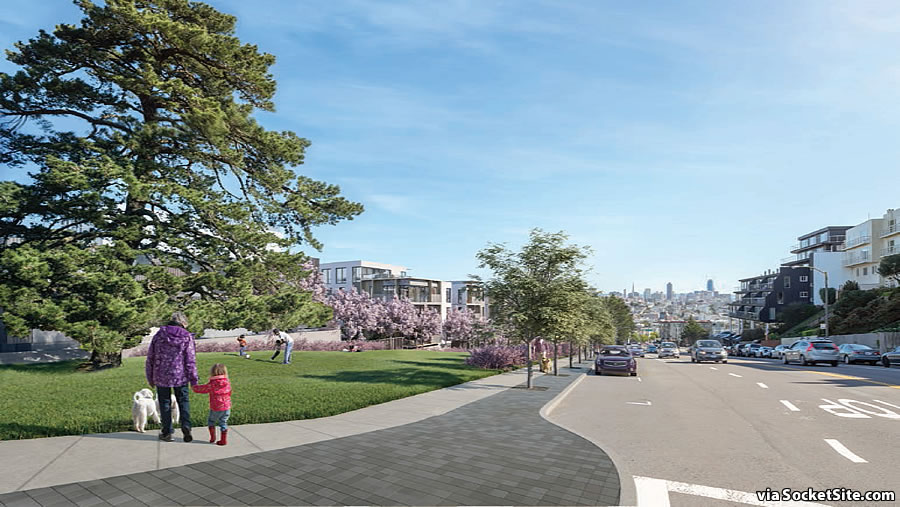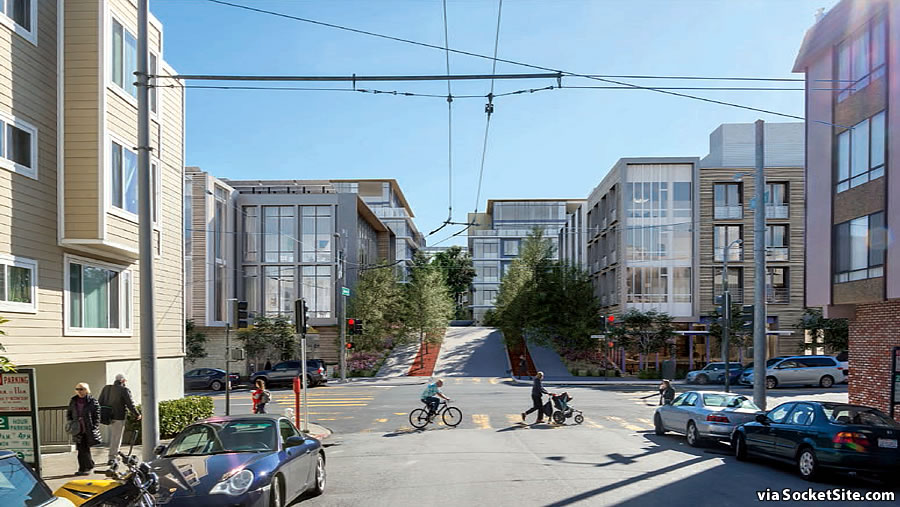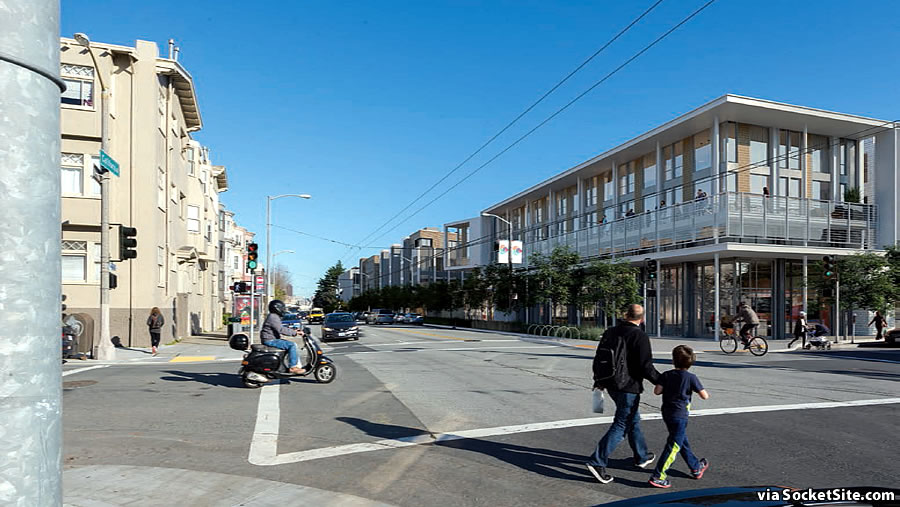 However, opponents of the re-development had just successfully taken the steps to formally recognize the site as historic. The site was originally developed for the Fireman's Fund Insurance Company circa 1957, and it's now listed on the National Register of Historic Places.
While being listed in the Register doesn't preclude the redevelopment of the campus, it does provide cover for a litany of legal challenges and potential delays. But the development team has a plan.
SKS Partners and the Prado Group have major pull in the city having successfully represented the Golden State Warriors in the team's bid to secure approval for the development of their arena in Mission Bay, they are now requesting the Governor of California, Jerry Brown, for approval of their plans to redevelop the former UCSF Laurel Heights campus.
Photo of Gov. Jerry Brown by PolitiFact
While such a designation wouldn't automatically lead to the project's approval by the governor, it would require all legal challenges to be resolved within a year.
If their request is granted, the project would be constructed in four overlapping phases within the course of 7 years. Yes, it takes that long. The first phase would break ground in 2020 if all goes according to plans.
Source: SocketSite