Another New Condo Development on Candlestick Point
A strip of the former Candlestick Park parking lot is soon to give way to 20 new residential buildings fronting Jamestown Ave.
Photo: Strada
Strada Investment Group, together with two family office partners, acquired the Jamestown development site in 2018. Their website reports,
"Previously used as a parking lot for Candlestick Park, the former stadium of the San Francisco 49ers, the venture will seek to re-entitle the site for new residential development."

"The property is within the Candlestick Park Redevelopment Area, and adjacent to several other large redevelopment projects.  Once complete, Candlestick Point will be developed into a modern mixed-use community with more than 6,000 residential units, 125,000 square feet of neighborhood-serving retail, 150,000 square feet of commercial space and 160 acres of park area."
The currently vacant 6.9-acre slice of land sits on 853 Jamestown Avenue. Designs have been drafted by Hunt Hale Jones Architects for Strada Investment Group.
Photo: SocketSite
As envisioned, the 20 buildings would rise up to 40 feet in height, the maximum for which the site is zoned, and yield a total of 122 condominiums.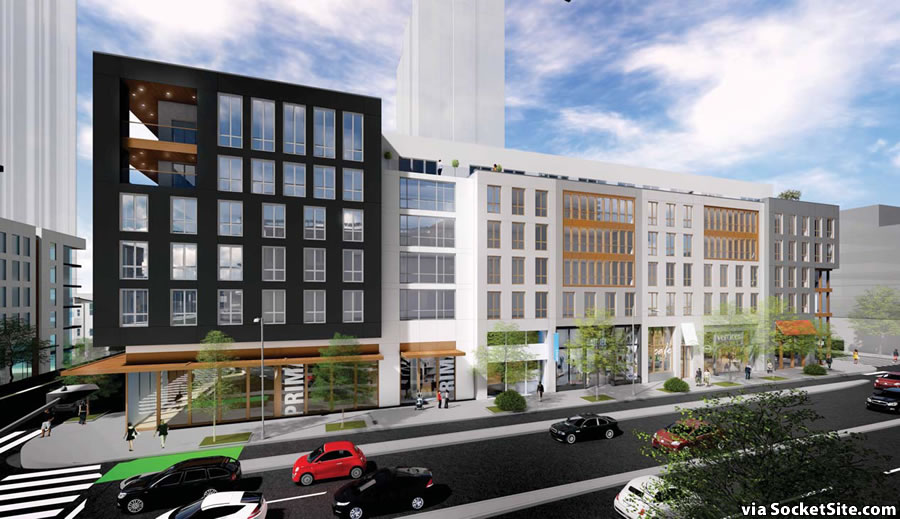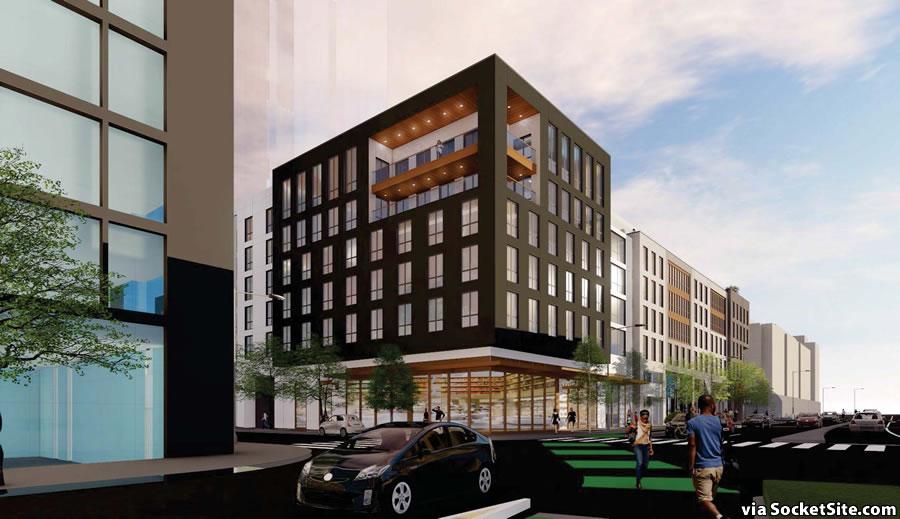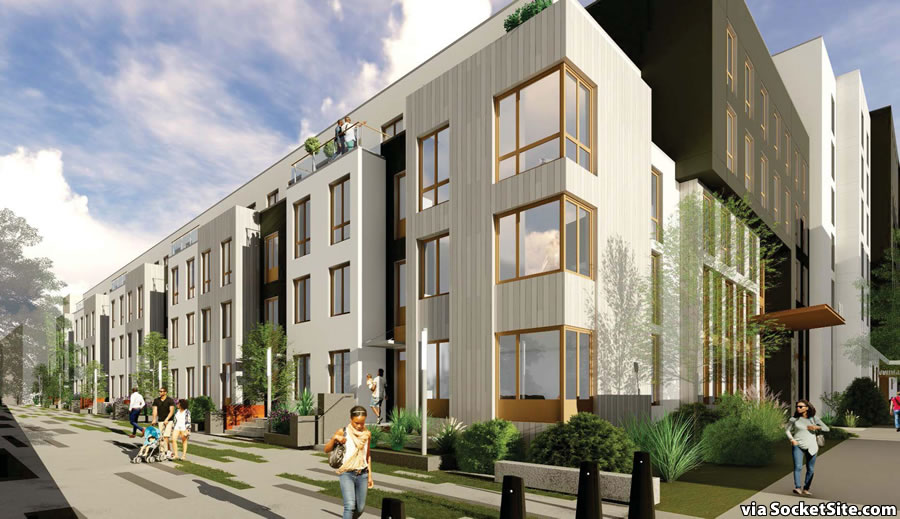 The condos will range in size from 1,200 to 1,600 square feet, with 81 two bedrooms, 41 three bedrooms, a network of shared open spaces, and parking for a total of 180 cars (including 17 spaces for guests).
This Jamestown development and the adjacent Lennar's Candlestick Point project development will transform Candlestick Point's neighborhood in a massive way.
Photo of Lennar's ambitious plans adjacent to the Jamestown development on Candlestick Point courtesy of The Registry
While some frown upon the gentrification of their neighborhoods, fearing the loss of their neighborhood's character and culture, property owners of both condos, townhomes and single-family homes in the area will certainly enjoy the increased marketability and values of their investments.
Jamestown development is positioned to leverage Lennar's Candlestick Point project's future outdoor spaces, infrastructure and future SFMTA Bus Rapid Transit (BRT) stops.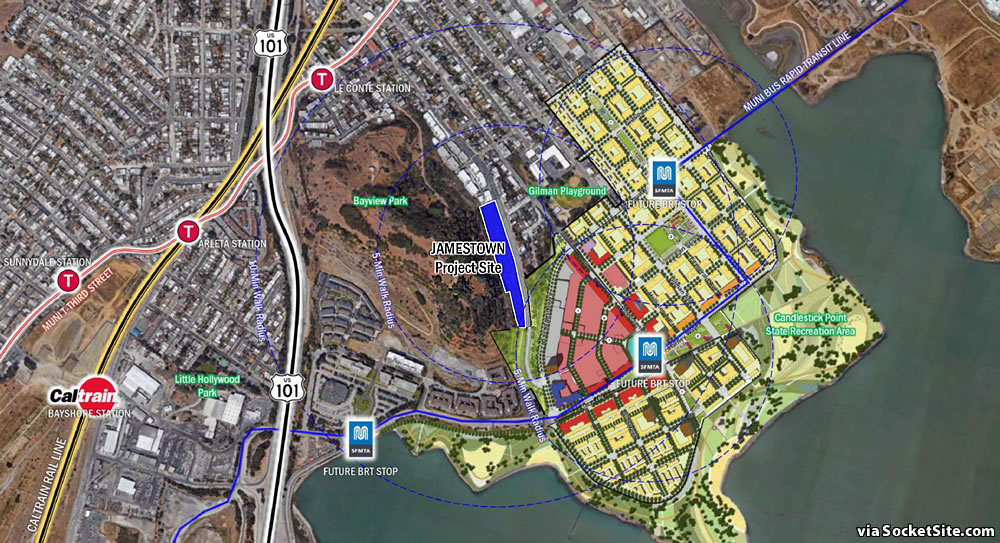 Sources: Strada Investment Group, SocketSite, San Francisco Business Times