New Condo Towers Soon to Break Ground at Candlestick Point
New Horizon Development Group, a Canadian real estate developer based in Hamilton, Ontario, was approved to build a development on the 3-acre parcel above The Cove at Candlestick Point way back in 2009.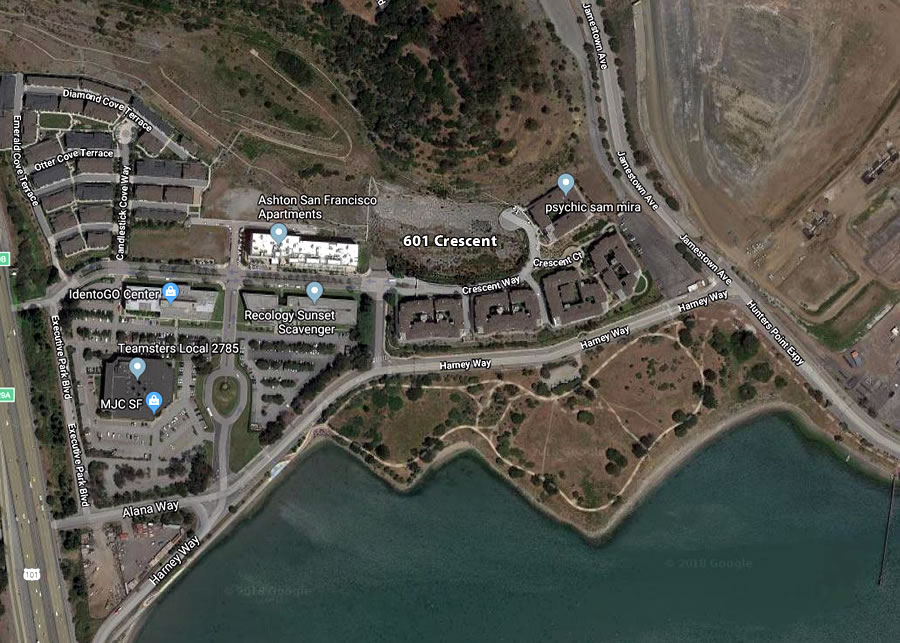 New Horizon, for short, was allowed to build up to 16 stories in height. However, any motion to break ground were put on hold for years, until now.
Finally, this year, New Horizon's plan to build the Executive Park Tower is getting closer to reality and they are slated to reveal their revised designs for building approximately 465 condos at 601 Crescent Way.
San Francisco-based architecture and design company, BDE Architecture, is working with New Horizon and have released renders of the would-be 465 condo units, with a mix of 165 one-bedrooms, 191 two-bedrooms, and 109 three-bedrooms.
The condo units would be spread across two towers, with a pedestrian walkway between one 16-story hi-rise and an 8-story mid-rise with parking for a total of 582 cars and 264 bikes in an underground garage below.
New Horizon is moving full steam ahead and has recently requested building permits for their development.
Source: SocketSite