Mid-Term Election Turnout in San Francisco Was Over 75%
Below will quickly show you (in deep red, and not-so-deep persimmon red) the communities in San Francisco that voted either early by mail, or went out to the polling stations on November 6th, the mid-term elections: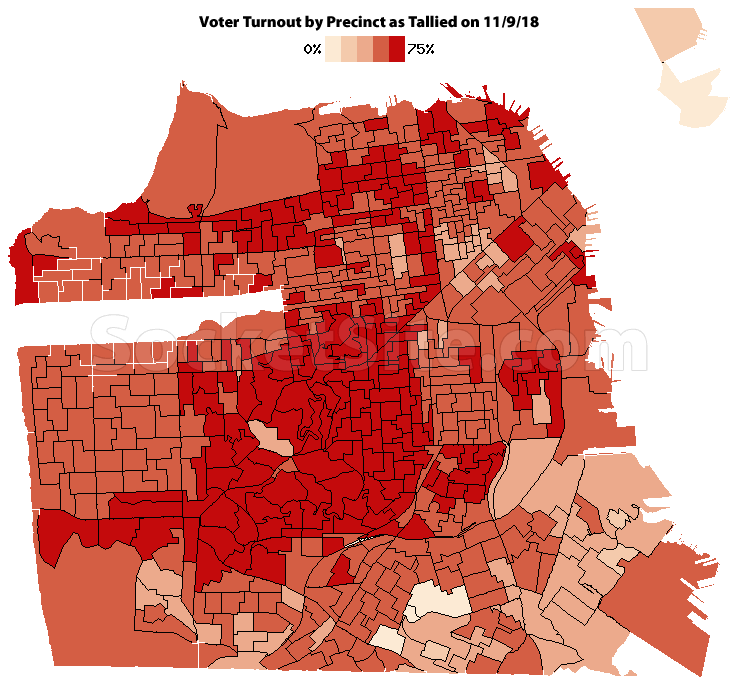 Three days after the mid-term election on the 9th, 252,845 of the ballots cast by San Francisco voters have been tallied, which equates to 50.5 percent of the potential 500,516 votes.

But with around 124,000 vote-by-mail or provisional ballots that have yet to be processed at the time, the final number of ballots is projected to be a total of over 370,000, which would yield a record setting mid-term turnout of around 75%.
Today, November 14, 338,348 ballots have been tallied this morning and around 40,000 ballots remaining to be processed. This gives us a final count of more than 75% voter turnout as projected previously.
Sources: SocketSite, San Francisco Business Times