Massive 4-Acre SoMa Development Finally Begins Construction
The massive 4-acre South of Market parcel, which was approved by the San Francisco Planning Department way back in 2015, at long last officially broke ground.
Named 5M SoMA, the development is a phased, mixed-use development that reshapes four acres between 5th, Mission, and Howard Streets into a series of open park spaces and green terraces amid low-, mid-, and high-rise buildings with office, residential, and civic programs.
The site stretches from Mission Street to Howard Street and Fifth Street to Mary.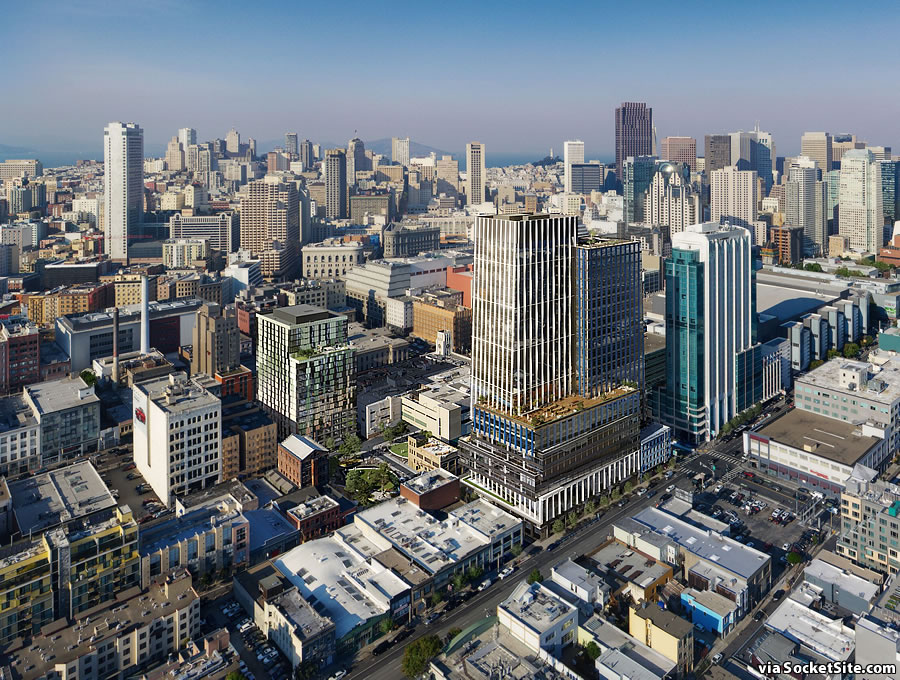 The parcel is owned by Brookfield Properties, one of the largest commercial real estate companies in the world, which also recently acquired Forest City Realty Trust.

Photo of Brian Kingston of Brookfield and David LaRue of Forest City with 1 MetroTech Center in Brooklyn courtesy of TheRealDeal.com
Real estate news outlet, SocketSite, reports:
"The first phase of the development includes the construction of a 640,000-square-foot office and ground-floor retail complex at "415 Natoma" Street, wrapped around The Chieftain at the corner of Fifth and Howard."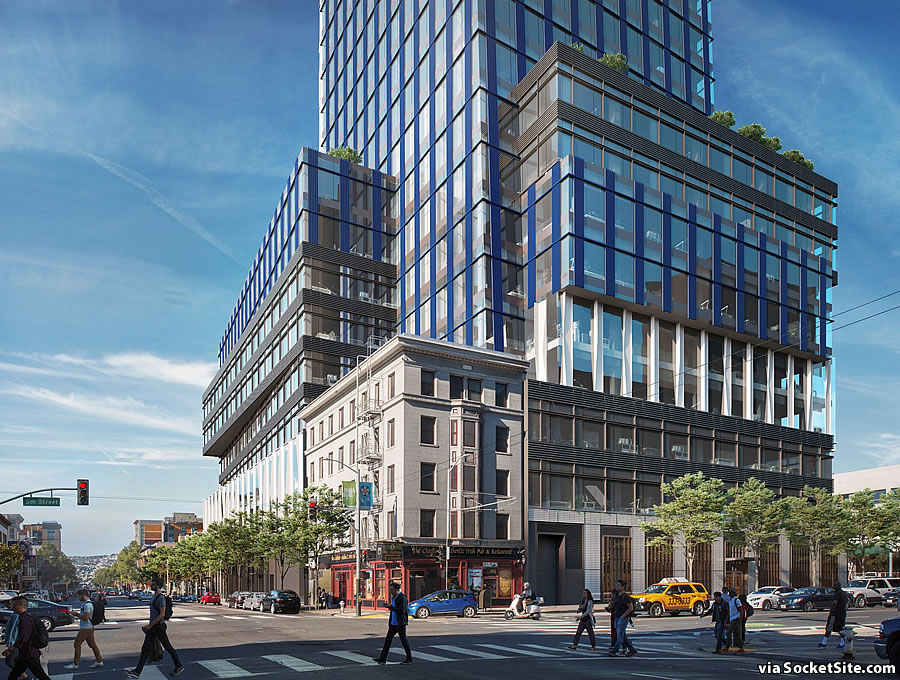 A design collaboration by New York-based Kohn Pedersen Fox, and Los Angeles-based, House & Robertson Architects, the massive project aims to attract "modern HQs."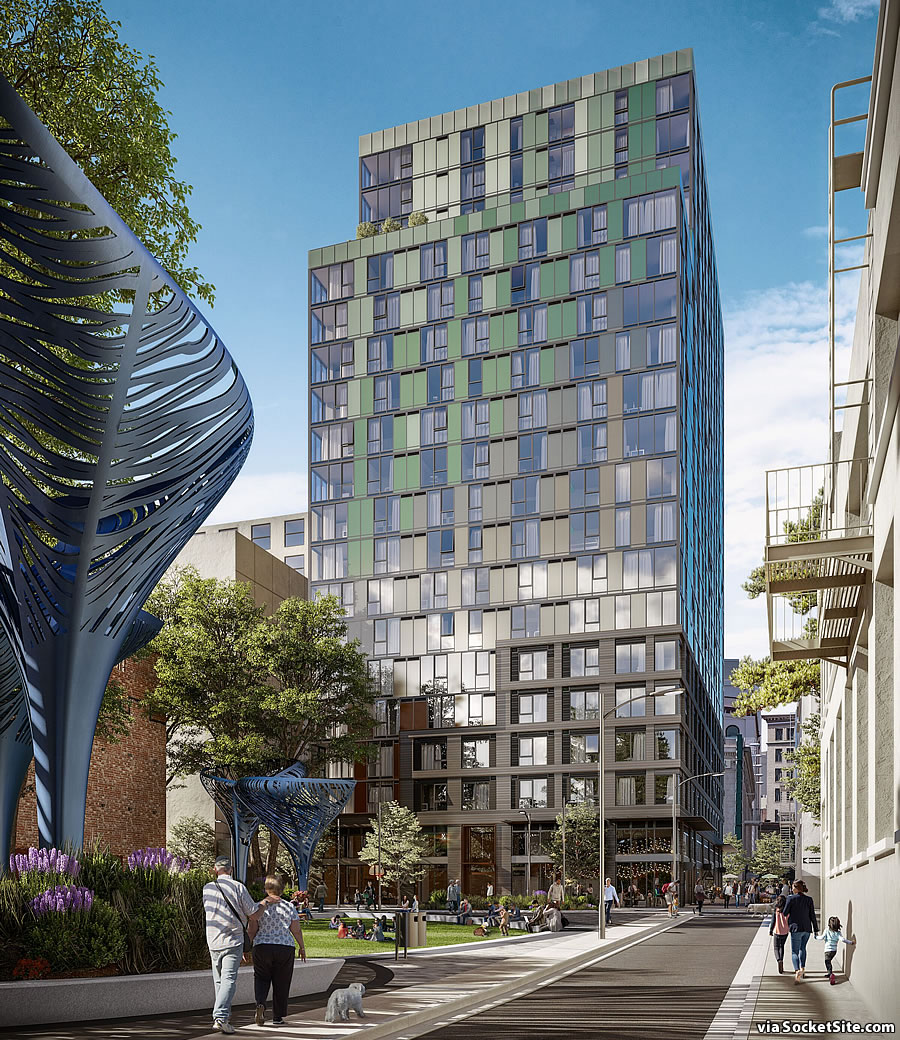 Additionally, San Francisco-based Ankrom Moisan Architects is the designer behind a 302-unit apartment building to rise at 434 Minna, stretching along Mary to Mission Sts.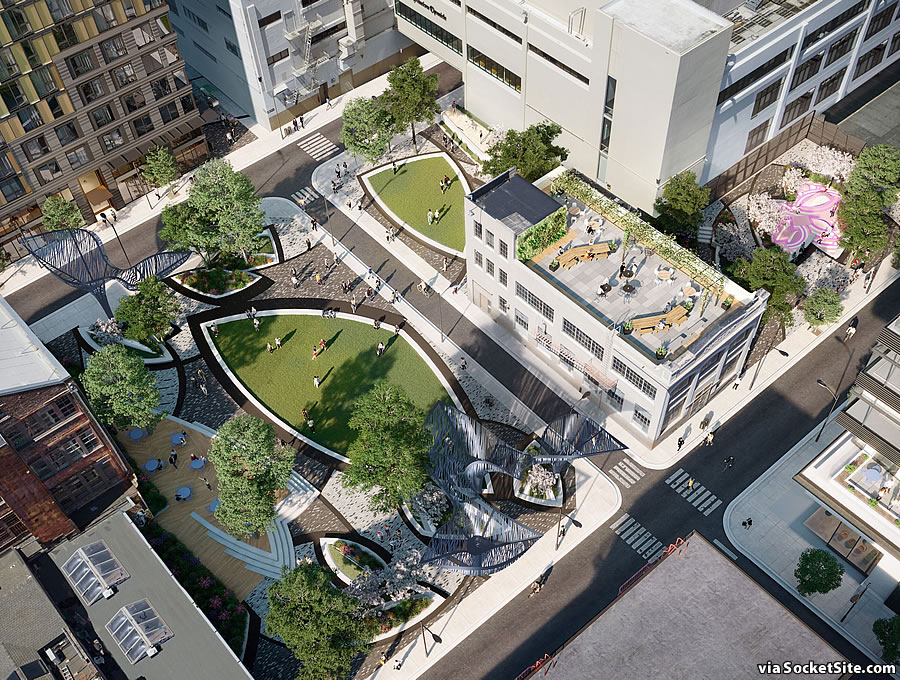 The historic Camelline and Dempster buildings on the site are set to be renovated and re-purposed, with dedicated space for arts, cultural and educational uses, and a new Mary Court Park in between. All development are proposed to be completed by late 2021.
Also approved by the San Francisco Planning Department are plans for a modern 400-unit condo tower to rise up to 470 feet in height along Fifth St, between the new 415 Natoma complex and Hearst's historic Chronicle building at Fifth and Mission: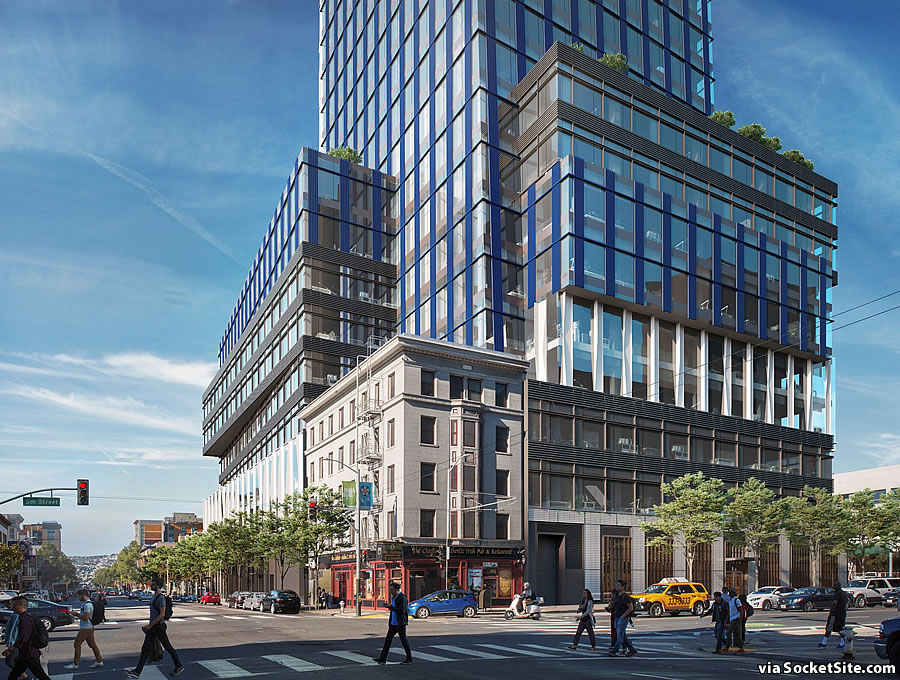 Sources: Kohn Pedersen Fox (KPF), SocketSite, Swinerton.com, TheRealDeal.com