Inside Info on the Impact of IPOs on Home Prices
Here's something all homebuyers and sellers would be good to pay attention to – the correlation between IPOs on real estate home prices!
Render of Mission Bay courtesy of Curbed SF
And there is one.
What happens to home prices in and around San Francisco if Lyft and Uber filed IPOs to go public? Because both companies are right now trying to beat each other to go public on Wall Street, and in fact Lyft has already submitted confidential filings to SEC (the Securities and Exchange Commission), and Uber is trying to one-up them, per SF Chronicle.
"The first one to go to market will get more buzz and will set the valuation…[and] it sounds like Uber is trying to steal Lyft's thunder," said Matt Kennedy, senior IPO market strategist at Renaissance Capital, an institutional IPO research firm."
Photo: TechCrunch
Three new studies had examined the effects of IPOs and home prices in San Francisco Bay Area, and they found that the activity do somewhat raise home prices, especially on homes closest to the HQs of the companies going public.
Per SF Chronicle, Lyft confidentially filed for an offering in early December of last year, the same week that Uber reportedly did the same. Furthermore, Slack Technologies (an online collaboration space used by Airbnb, Target, Oracle, Ticketmaster, to name a few) had announced it had filed confidentially on Feb 4, Monday. Others who are considering doing the same are Airbnb and Pinterest.
Photo: mashable
A study conducted by Business students at UCLA and Pennsylvania State University called "Cash to Spend: IPO Wealth and House Prices" examined 725 IPOs in California between 1993-2017 and pretty much confirmed that home prices within 1, 5, 10 miles of each company's HQ increased right when employees are free to sell their stock – due to a surge of demand.
Photo: UCLA Anderson School of Management
Having examined the details of the report, SF Chronicle said,
"After the filing date, average home prices within a 10-mile radius of headquarters rose by 1 percent more than home prices throughout the same county. After the company went public, the index rose an additional 0.8 percent. Surprisingly, there was no additional gain after the lockup expired.."
What does this mean to a seller?
"If I'm a seller, and I know that in two months a bunch of people will have a lot more money to spend, why would I accept a lower price two months earlier? I just won't sell," said Barney Hartman-Glaser, an assistant finance professor at UCLA who co-authored the study.
Since approximately 2,493 listings were taken off the market last December, some say that there could be some connection, although Compass Real Estate's Analyst, Patrick Carlisle, says that it "had mostly to do with a cooling market with more market uncertainty and fewer sales," and was not a response to the Lyft and Uber news.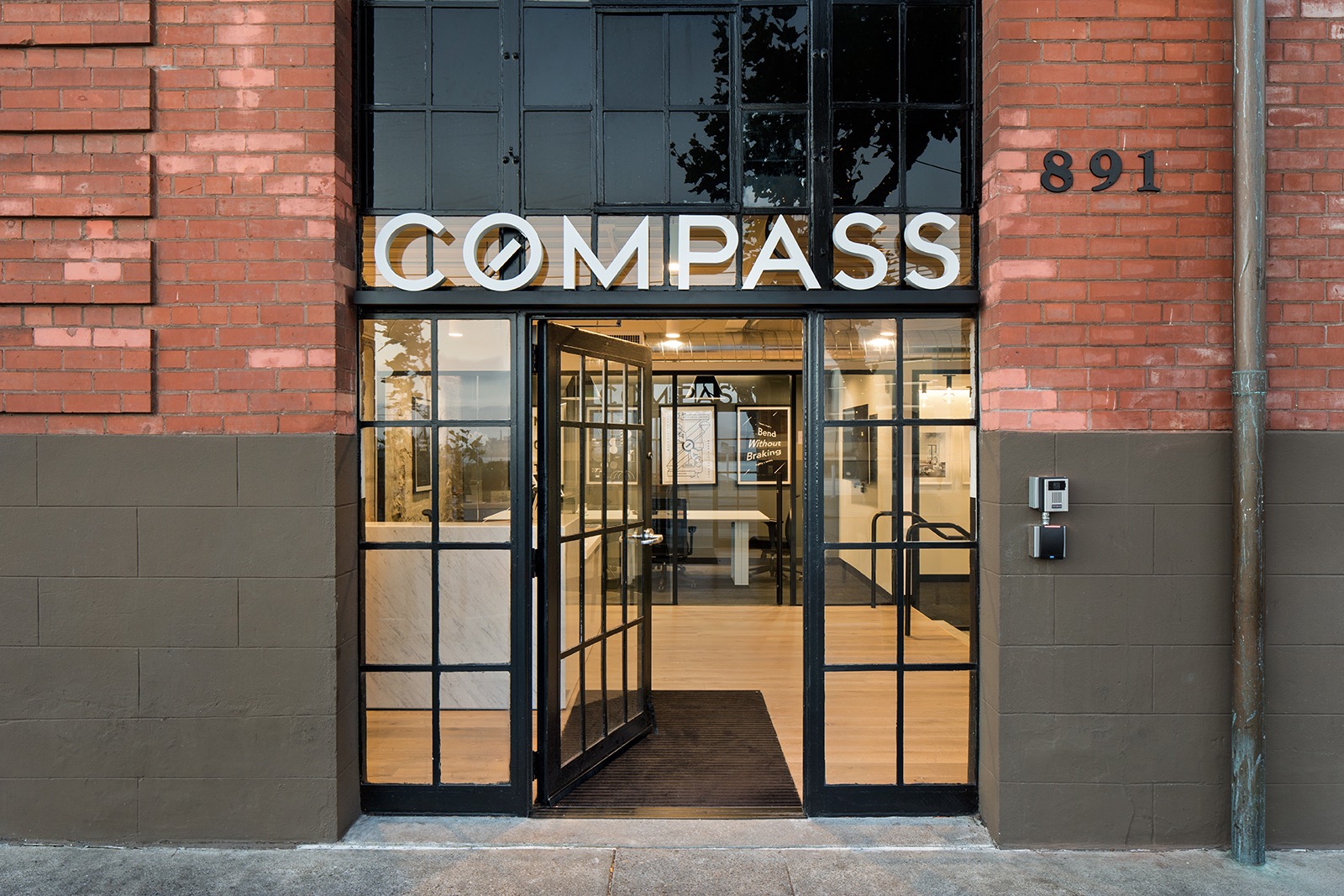 Photo: Compass Regional HQ at Ghirardelli Square courtesy of Officelovin
The authors of the Cash to Spend: IPO Wealth and House Prices study suggest that "pre-IPO shareholders change their housing demand when their wealth changes," not when their liquidity increases, and that they "can finance their home purchases based on their illiquid wealth.."
"Managers and workers for those young firms tend to live closer" to work than do employees of older companies, said Jiro Yoshida, an associate business professor at Pennsylvania State University and one of the co-authors.
Zillow recently released a different study regarding Facebook's IPO (which raised $16 Billion) and its effects on home prices in Menlo Park back in May 2012. Zillow said that "between March 2012 and March 2013, home values in these tracts grew 20.9 percent, compared with 16.8 percent for the 13 surrounding counties."
Photo: Zillow
Zillow economist, Jeff Tucker, said,
"Many employees working for companies expected to go public this year are in the first-time home-buyer demographic. If those firms do go public, that could "mean more competition" for other first-time buyers."
The real estate market started to turn by end of year last year in the San Francisco Bay Area, and the IPOs, if they do happen, could see a bit of an increase of home prices especially in the areas closest to the companies – SoMa, Mission Bay, Mid-Market neighborhoods.
Photo: The Registry SF
A
third study
by students at Rice University, University of Tennessee, Knoxville, and American University, Kogod School of Business came up with the same conclusion when they studied about2,400 IPOs nationwide from 1998 to 2015, but excluded those in 1999 and 2000 (the dot-com peak) and 2003 "because of the lack of income data at the ZIP code level."
Photo: University of Tennessee, Knoxville
Co-author Larry Fauver, an Associate Finance Professor at the University of Tennessee, Knoxville, said,
"Two years after the IPO, the price of 'expensive' houses in a ZIP code within a 2-mile radius of the IPO headquarters had increased by 0.7 percent more than homes in the surrounding area. These are homes in the top third price-wise. The IPO did not affect the prices of less expensive homes."
In short, homeowners or property owners with properties in areas with a higher concentration of tech workers from companies who have submitted or planning to do IPOs should expect activity on their home or property values.
Sources: SF Chronicle, Zillow Research, Papers.SSRN.com, MarketWatch