How to Have the Best (and Peaceful) Christmas!
Close your eyes and picture the perfect Christmas. The smell of fresh-baked goods filling the house.
Photo: Mon Petite Four
The tree glistening with perfectly hung lights and a fire crackling as the kids play with new toys.
Photo: Impelreport
Not your reality?
How about just the smell of bliss, peace, and forgiveness. And more importantly, grateful for surviving yet another year. Think of the things – big and small – that you have accomplished this year. The incoming new year is another chance to start over fresh, and transform your personal goals into reality.
All too often, we start December with such high expectations, but our quest for the picture-perfect holiday typically leaves us exhausted, worried, stressed, and sometimes with a near-empty wallet.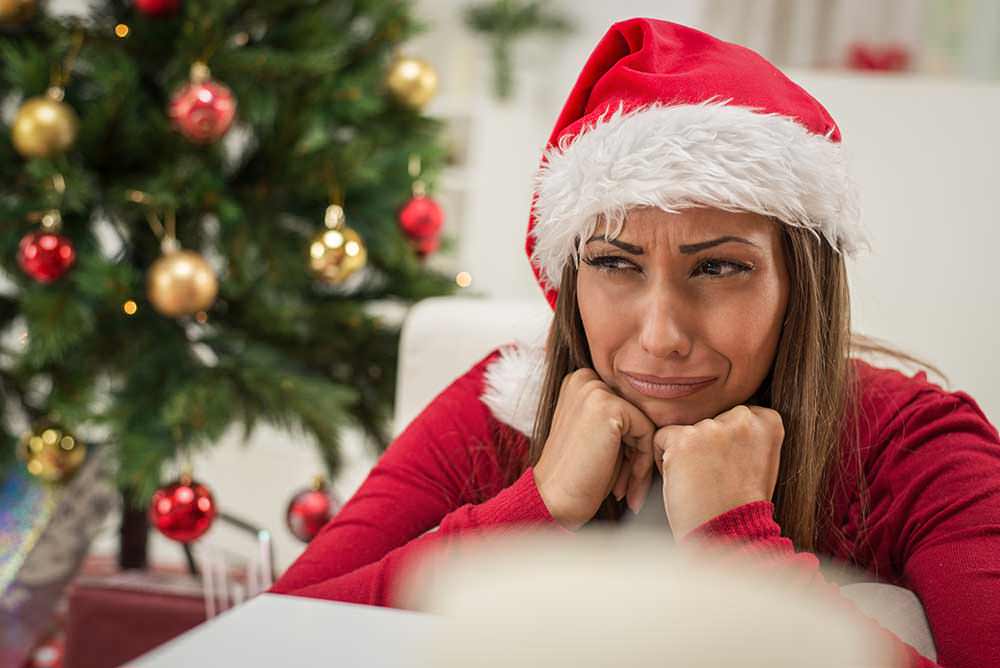 Photo When There's More Drama than Peace / Dear Dharma
The Christmas season becomes flooded with worry as we race to buy gifts, make plans, and entertain our family, in-laws, and friends.
This Christmas can be different! Follow these two simple steps, and you can finally have the best (peaceful!) Christmas ever.
How to Have the Best Christmas Ever
1. Make the main thing the main thing.
The best way to avoid turning into the Grinch this Christmas is to remember the point of the holiday. Christmas isn't a task to complete or a burden to endure. For Christians, it's a celebration of Jesus' birth. For others, it's a time to see family, get together and (to try to) form a fun, memorable experience in the short week or so before the year gets busy again.
The same way that a wedding is still a wedding with or without the pomp and circumstance, Christmas is still Christmas if we never open a gift, or put lights on a tree, or wear ugly Christmas sweaters.
So don't let the stress of making a list and checking it twice distract you from the main thing, which is the people you love and care about.
What are we implying at exactly?
Give instead the gift of your time. It's easy to buy someone a gift, it requires little of us. Sometimes offering our time to a person demands more of us than giving a gift does. Offering to take someone out for coffee or dinner and making a point of enjoying that time is a precious gift. A gift of connection and love. Often, we are far more generous with our money than we are with our time.
Photo: IrishCentral
2. But do give gifts to those who don't have the means to do so themselves..
After the young ones have been taken care of – the nephews, nieces, kids, stepkids, kids visiting, godchildren, grandchildren (if any).. There are also many organizations that accept gifts for families that can't afford to buy any at Christmas time. This is a wonderful thing to involve your small children in. Encouraging your young ones to choose a gift that they would like to give to another child who otherwise may not receive anything at Christmas.
Photo: Avera Health
3. Choose peace over chaos.
Festive feuds: Families have a total of five arguments on Christmas Day. Photo courtesy of dailymail.co.uk
Switch gears and be thankful. Looking at our lives with thanks for what we have instead of complaining about what we don't have will bring us peace.
Another thing is, choose how you react. If a smart-ass relative/family-member/friend/spouse/in-law is taking gentle digs at how you have set the table, the state of the food or other issues, you can control how you are going to respond – even if you can't control their behavior. Laugh, choose to ignore it, or filter it out, in the interests of keeping the peace for everyone else. Keep your cool.
Photo: Daily Mail Online
Then you could mention it a day or two after Christmas.
"Look, I know you probably didn't mean any harm, but I need to tell you that your comment about xyz really hurt my feelings." There is a time and a place for everything, and by raising the issue later, you might find it doesn't occur again.
The chaos of the holidays is put into context.
Photo: onlyblackgirl.com
So put down the pride down, the resentment, the phone, the wallet, the vanity, and be at peace. Your house may not smell like fresh-baked goods, and your tree may not sparkle, but seeking bliss this holiday season will ensure that you have the best Christmas ever.
Photo: Washington Post
Sources: lifehacker.co.uk, NewSpring Church, Huffington Post