Gov. Gavin Newsom's Marin County Home For Sale for $5.9M
Kentfield, California, located in Marin County, just north of San Francisco, on the eastern slopes of Mount Tamalpais – has a population of 6,485 residents (per the 2010 Census) with residents who are mostly homeowners with a median age of 45.
Photo of Kentfield, California in Marin County courtesy of Trulia
The picturesque town's most famous residents are Brian McCall, outfielder for Chicago White Sox, and Gavin Newsom, 42nd Mayor of San Francisco and now the 40th Governor of California.
Per Curbed SF, Gavin Newsom's former two-story house is now on the market for a cool $5,995,000.
"It features five bedrooms, two offices, six bathrooms, and 4,014 square feet, 11 Rock Road, a circa-1950 abode designed by Bay Area architect Worley K. Wong, has been updated with a contemporary touch. During the Newsoms' stay, the home underwent two extensive remodels, most recently redesigned by Julie Dowling."
The exterior has layered planes of glass and wood, while the interior uses a white palette and oak flooring. The lower level of the house is used for entertaining, eating, and general family-room activities, while the upstairs hosts all five bedrooms.
The home sits on 1.37-plus acres with a minimalist landscaped yard featuring leveled lawns, olive trees, custom iron gates, a covered gazebo, an outdoor fire pit, and, of course, a pool.
Exterior of home with pool and fire pit. Photos courtesy of Chelsea E. Ialeggio of Marin County Vanguard Properties
Photo courtesy of Curbed SF
Photo: Marin Independent Journal
Master bathroom with soaking tub and gorgeous arboreal views. Photo courtesy of Curbed SF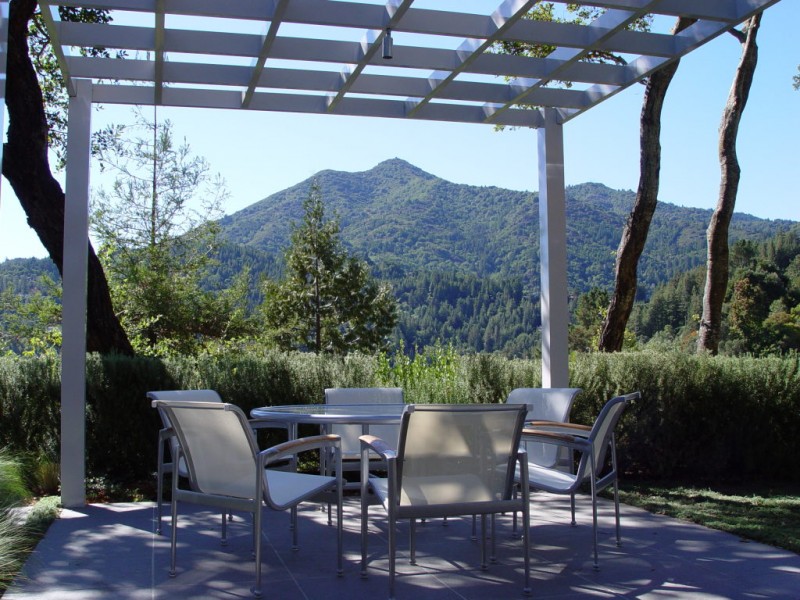 Photo: Patch
Photo: Realtor.com
Photo: Realtor.com
Photo: Realtor.com
Photo: Curbed SF
Photo: Realtor.com
Gavin Newsom no longer need to reside in this sprawling, 1.4-acre, gorgeous home upon winning the 2018 California Gubernatorial election (the Governor race), which prompted him to move his entire clan (wife, Jennifer Siebel-Newsom, and their children) to Sacramento.
Photo: CBS Sacramento
The Newsoms have moved into the historic governor's mansion in downtown Sacramento.
Photo: The Governor's mansion in Sacramento courtesy of Associated Press/Rich Pedroncelli
… At least until the renovation of their new $3.7 million, 6-bedroom house in Fair Oaks is complete: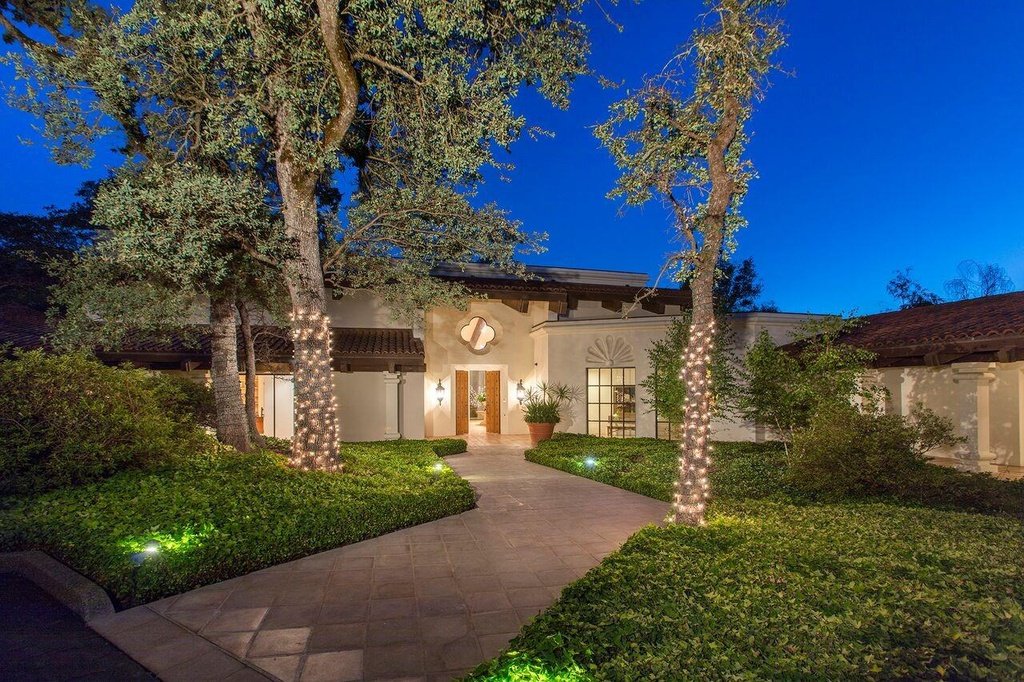 Photo of Gavin Newsom's Fair Oaks house which is under renovation courtesy of Twitter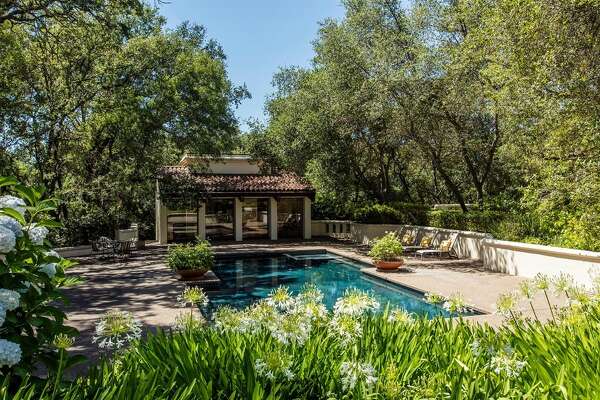 Photo courtesy of SF Chronicle
Sources: Wikipedia, Curbed SF, The Mercury News