Federal Reserve Officially Squash Thoughts of a Rate Hike
The Federal Reserve had raised rates four times in 2018 and signaled in December that it expected to hike rates another two times in 2019.
Photo: Al Jazeera
However, there's been some development since. Now the U.S. Central Bank won't raise interest rates until 2021 and investors, homebuyers, and Wall Street couldn't be happier.
Photo: TurboTax Intuit
Why the Fed Has Put Rate Hikes on Hold
"The reason we're on hold is that we think our policy is in a good place, and the economy's in a good place, and we're watching carefully," said Federal Reserve Chairman Jerome Powell in a press conference following the two-day gathering. "It's a great time for us to be patient and watch and wait and see how things evolve," per Bankrate.

Photo of Federal Reserve Chairman Jerome Powell courtesy of OregonLive.com
Powell announced at the March 21, 2019, meeting that inflation is not strong enough to warrant further increases, per The Balance. The U.S. central bank voted unanimously Wednesday to maintain its benchmark interest rate in a range of 2.25 percent and 2.5 percent, a widely expected move after officials stressed that they would be "patient" and flexible" before deciding to adjust borrowing costs again.
Photo: NPR
The announcement signals that the rates will hold steady through the rest of 2019 as officials are currently bracing for choppiness from Brexit, unresolved trade tensions, slowing global and domestic growth, as well as subdued inflation from falling energy prices.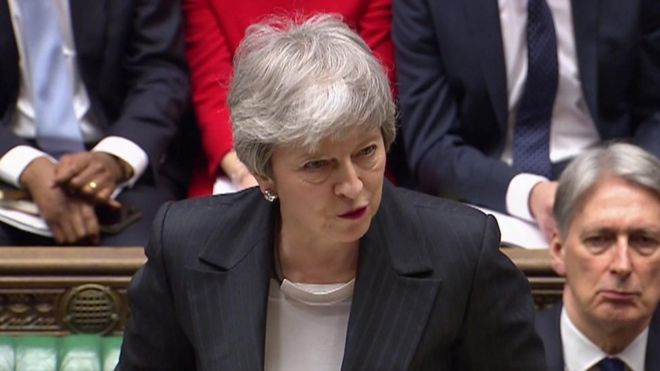 Photo: BBC.com
Below are some factors that led to the Fed's decision, per PBS:
Photo: USA Today
Economic growth was impacted by slower consumer spending and business investment in the second half of 2018. The housing market also weakened amid rising mortgage rates and higher material and labor costs. A softening in consumer and business sentiment since the fall likely reflected financial market volatility and increased concerns about the global outlook.

The Fed has been trimming its balance sheet by not reinvesting some Treasury securities and mortgage-backed bonds as they mature, resulting in a drop in total Fed assets of about $260 billion since the middle of last year. The Fed's balance sheet ended the year close to $4 trillion, down from a high of $4.5 trillion before the Fed began trimming the balance sheet in October 2007. The Fed minutes from its January meeting indicated that the central bank is close to announcing a plan for drawing the balance sheet reduction to a close.

While unemployment has fallen close to a 50-year low, not all areas of the country have benefited equally with rural areas lagging behind metropolitan areas. The Fed said broader economic trends, such as the on-going shift that has favored workers with more education, has resulted in rural areas getting left behind.
Sources: The Balance, PBS.org, Bankrate.com