Easter Holiday Weekend
Today is not one of the Federal Holidays in the United States. In fact, the next federal holiday in 2019 is Memorial Day on May 27.
However, today is Good Friday, which is observed in 12 states in the U.S. including New Jersey, Connecticut, Delaware, Florida, Hawaii, Indiana, Kentucky, Louisiana, North Carolina, North Dakota, Texas and Tennessee.
You don't see businesses closing in California today for Good Friday, but in the states mentioned above, today is a big deal and their Post Offices, public libraries, schools, select public transportation transit lines, the DMV, and other government services and courts are closed today.
Photo: artstudio27.com
The New York Stock Exchange and Nasdaq are also closed today for either Good Friday or for the Easter holiday weekend, or both.
Photo: Fortune
What's Good Friday?
Good Friday is a Christian holiday that falls on April 19, 2019, today. It symbolizes the day that Christians believe Jesus Christ was crucified. It's then followed by a more well-known holiday, Easter Sunday, which honors the resurrection of Jesus in the Christian faith.
Photo: Office Holidays
Both of these holidays change dates every year. Next year (2020), Easter falls on April 12, and in 2021, it falls on April 4. While Good Friday next year (2020) falls on April 10, and in 2021, it falls on April 2.
Why the change of dates?
Apparently, the Easter date is a complex calculation involving the full moon and the spring equinox.
"The date of Easter is determined as the first Sunday after the 'paschal full moon' that falls on or after March 21 (the ecclesiastical fixed date for the Spring Equinox; the actual Equinox can fall on March 19, 20 or 21)," per Wikipedia.
It's not easy, yes. And busy, non-church going and non-religious affiliated people may not be aware of today's Good Friday, but they more likely have heard of Easter. While Easter is not as big a secular holiday as Christmas, it's actually recognized and celebrated in other parts of the world:
Photo of an Easter service at the Cathedral of the Holy Face of Christ the Savior in Sochi, Russia
Easter in England photo courtesy of henriettaferguson.com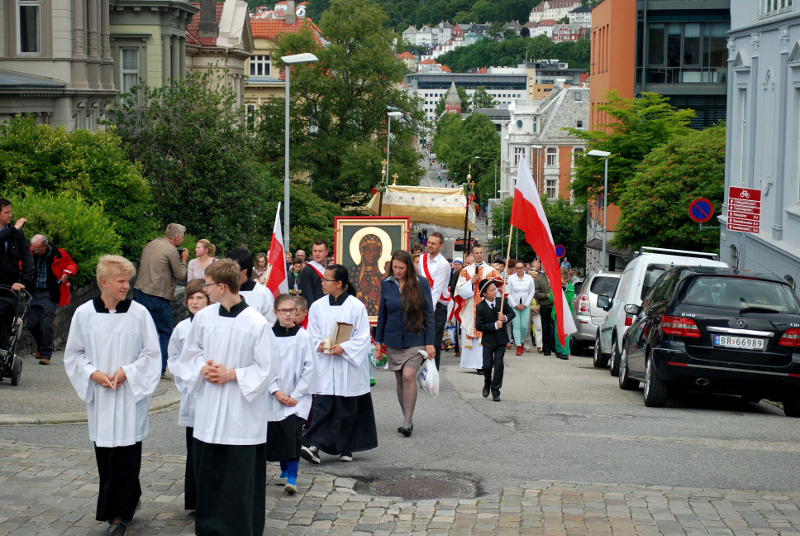 Easter in Norway photo courtesy of Catholics & Cultures
Easter in Luxembourg photo courtesy of luxtimes.lu
Catholics in China in Easter Mass photo courtesy of SupChina.com
Back in the states, children are busy hunting for eggs, painting eggs and eating chocolates. And for retailers world-wide, it's a projected revenue that brings more than $18 Billion in the industry per year.
Photo: Shelby County Register
Photo: which.co.uk
Sources: Vox.com, Grocery Dive, NJ.com, Wikipedia