Development Projects in San Francisco Surges
San Francisco is under construction. This year, for the fourth quarter in a row, the number of proposals to build housing, including condos and apartments, received by the San Francisco Planning Department, have actually exceeded the number of units that recently finished up construction.
Photo: SF Rec Park Planning Commission Meeting Public Comment/
San Francisco Public Golf Alliance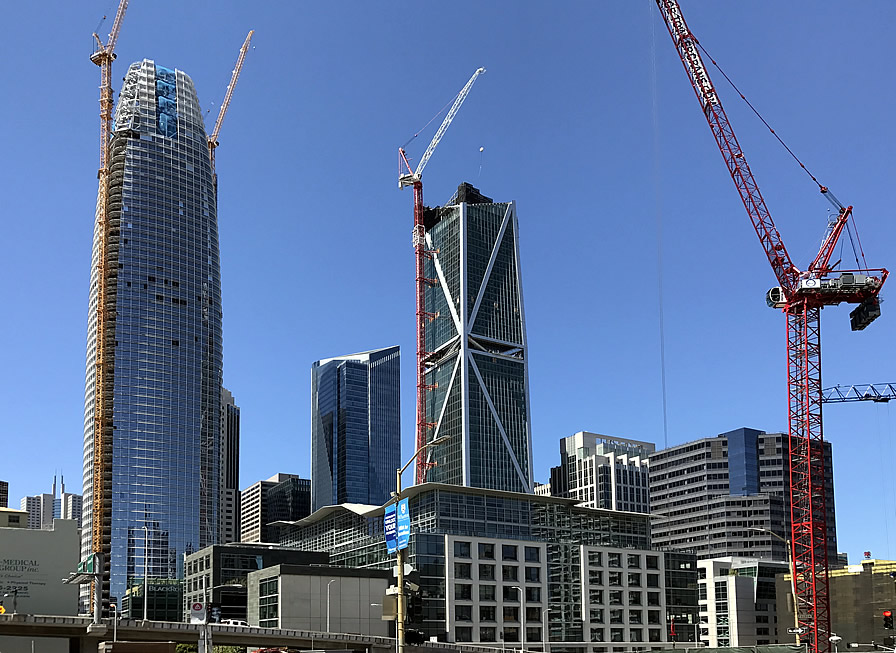 Photo of Salesforce tower and 181 Fremont construction courtesy of SocketSite
The overall pipeline of apartments and condos under development in San Francisco increased by nearly a thousand (960) in the third quarter of 2018 to a record 70,580, which is 7,275 more units than at the same time last year, as reported by SocketSite.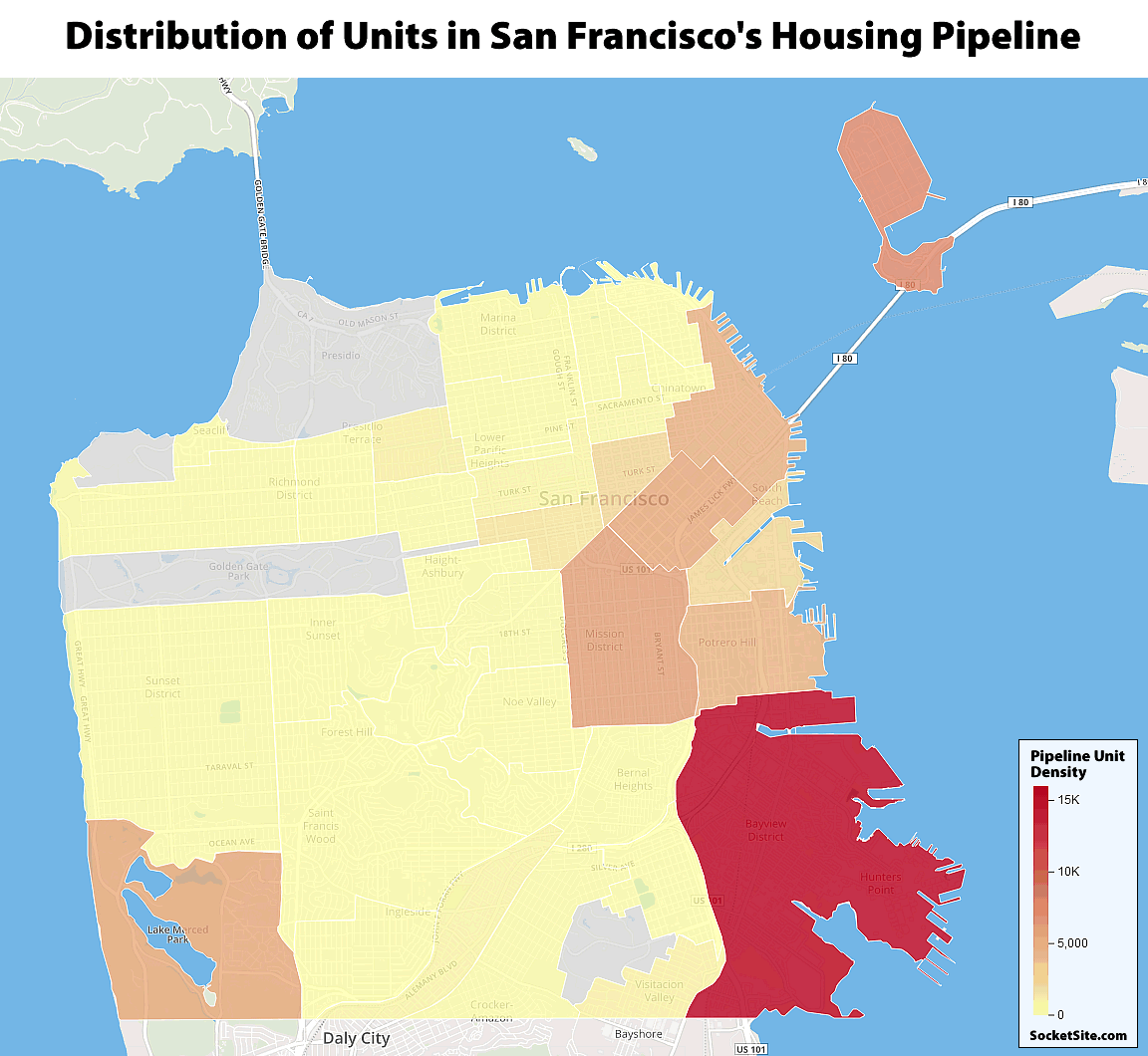 Photo: SocketSite
And for the third quarter in a row, the number of units in approved developments which have already broken ground and should be ready for occupancy within the next year or two has increased, from 7,100 in the second quarter to 7,500 at the end of September, which is still 15 percent below the current cycle peak of 8,800 set in the third quarter of 2015 but 31 percent above average over the past ten years.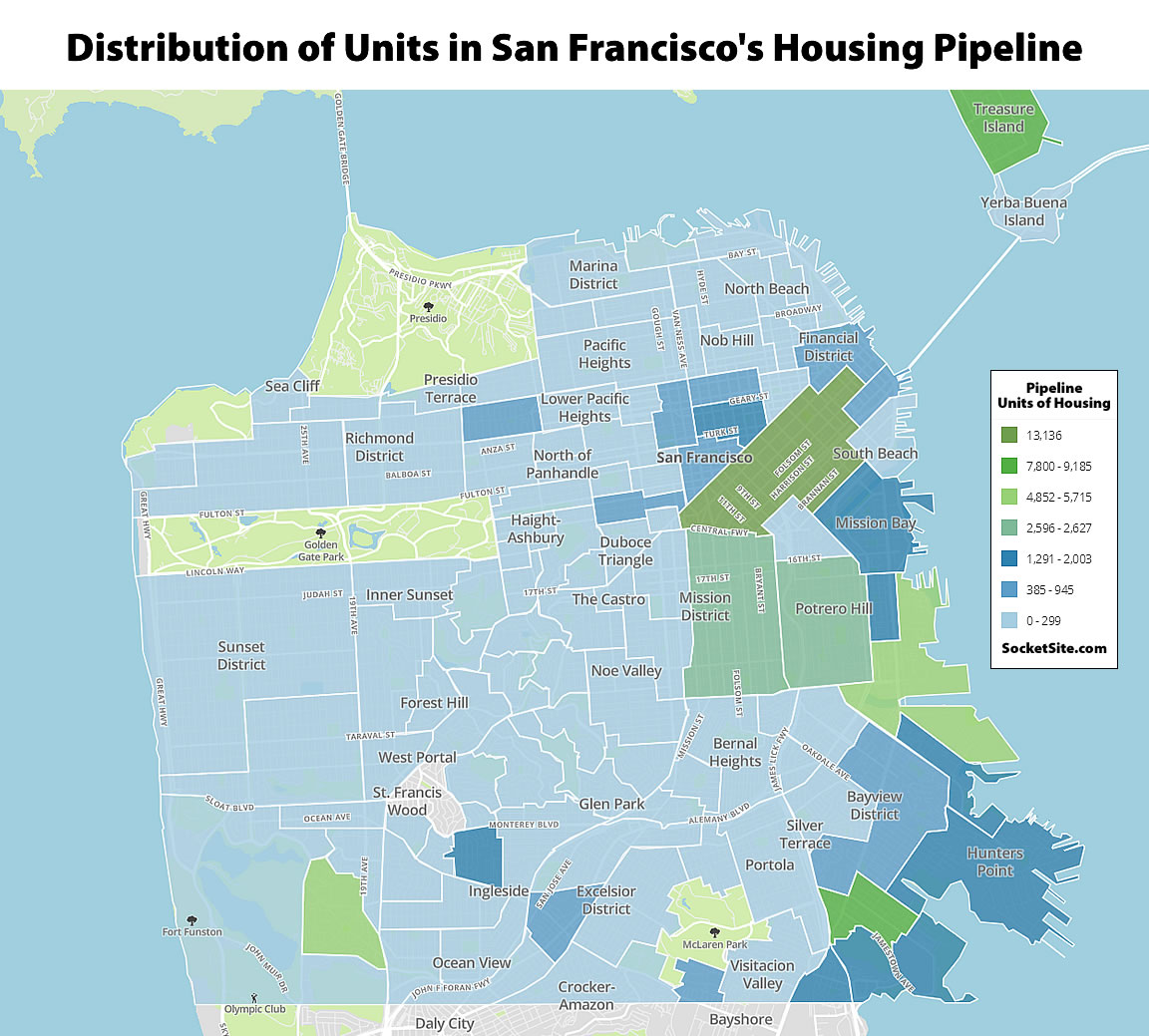 Photo: SocketSite
At the same time, the number of net-new units of housing for which building permits have either been issued, approved or requested has dropped by 1,700 to 14,100 while the number of units in projects that have already been approved but not yet permitted (which includes the majority of the 10,500 units by Candlestick, 7,800 units on Treasure Island and 5,680 units at Parkmerced, projects which have overall timelines measured in decades, not years) has increased by 2,400 to 32,400.
Treasure Island development plan render courtesy of 
Cornell Real Estate Review
Parkmerced Vision Plan courtesy of 
The Architect's Newspaper

Hunter's Point & Candlestick Development plan renders courtesy of Lennar Urban
And with proposals for another 16,570 units of housing currently under review by the San Francisco Planning Department, which has been strengthened by the anticipated passage of San Francisco's proposed Central SoMa Plan, San Francisco's Housing Pipeline now totals a record 70,580, including 11,250 units of "affordable housing" which are to be offered at below market rates, according to our latest accounting of Planning's database as newly mapped above.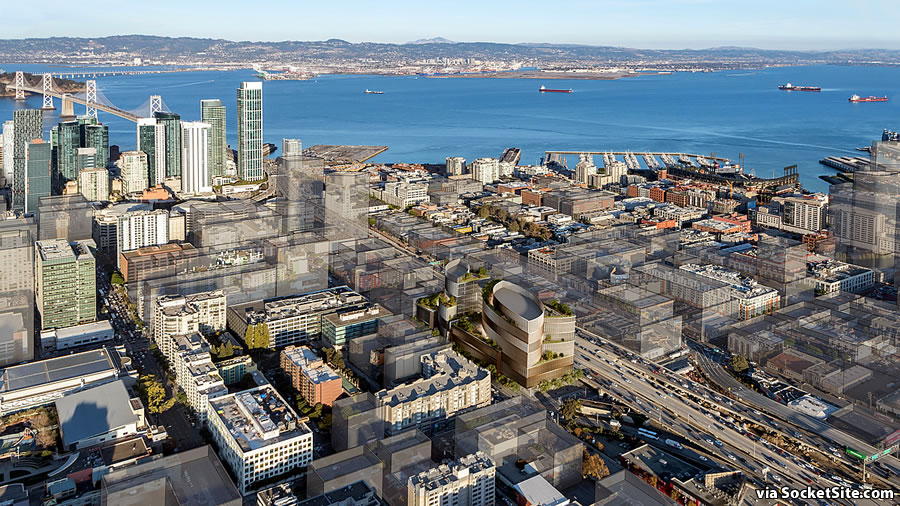 Central SoMa Development Plan courtesy of SocketSite
Source: Business Insider, SocketSite,
The Architect's Newspaper