Development Plans for a 22,000 Square-Foot Prime Telegraph Hill Location
The site is at 1235 Sansome Street. It is so big, it is technically 3 parcels and was once part of the quarry from which stone for San Francisco's City Hall was harvested.
Photo by Art and Architecture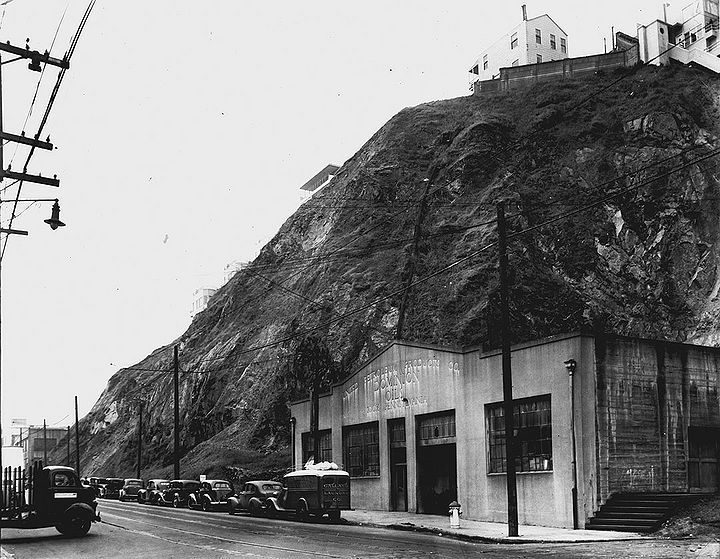 Photo of the Telegraph Hill Quarry courtesy of foundsf.org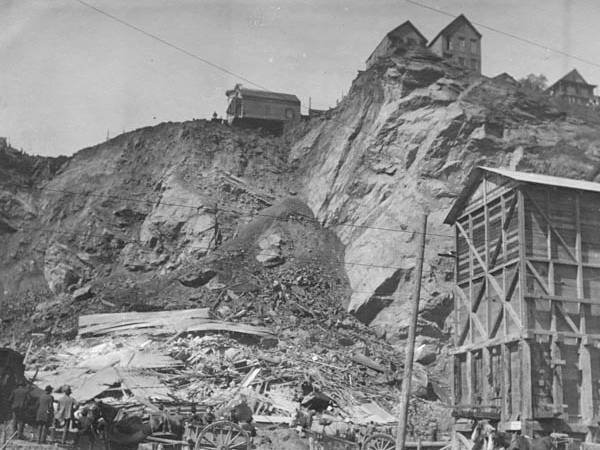 Photo: foundsf.org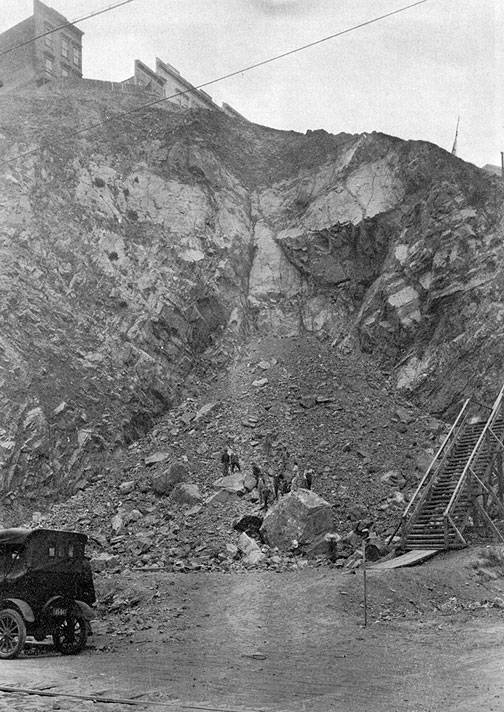 Photo: foundsf.org
Today, 1235 Sansome St is a 120-ft wide chunk on Telegraph Hill's hillside which fronts Sansome St. It is right below the homes at the end of Alta St, which sits above. This big chunk of land (22,000-square-foot) was reduced to a list price of only $998,000 earlier this year! The median price of one home in San Francisco.
Photo courtesy of Alain Pinel Realtors
Photo: Hill & Co.
San Francisco-based EE Weiss Architects has envisioned on the site an 11-story building up to 110 feet in height, as measured from Sansome St. That number is still technically below the 84-foot height limit for the site, based on its slope. The render is below: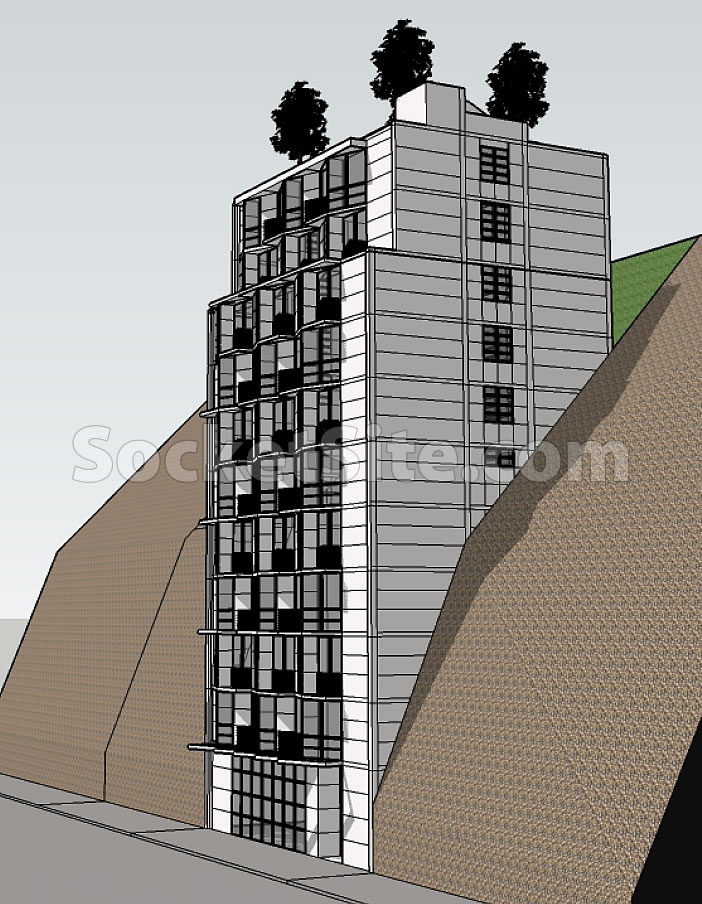 Photo: SocketSite
The site was last sold in 1997, but the city's online records do not indicate the price. Except for the aforementioned quarry, it looks like nothing has ever been built on the site before.
The development will require some major engineering, and the slope would need to be stabilized to be able to build a total of 84 bedroom suites. Each unit will have a private bath, and shared kitchens and living rooms. There will also be a 1,150-square-foot common area on the 6th floor; 2,850 square feet of commercial space; a storage room for 40 bicycles; and a rooftop deck featuring stunning views.
The development is within the boundaries of the Waterfront Historic District, and is under the cognizance of the Telegraph Hill Neighborhood Association.
Photo: realtor.com
Source: SocketSite, SF Curbed