Developers Propose to Reconstruct Aging San Francisco Piers 35-48
The Port of San Francisco has requested for concept proposals from developers and tenants interested in redeveloping 13 of the city's historic piers, plus the Agriculture Building adjacent to San Francisco's Ferry Building.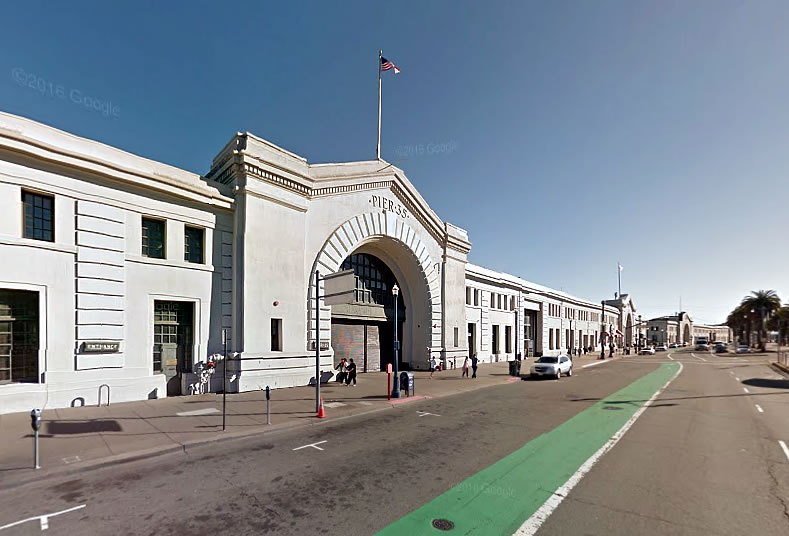 Aerial illustration:
(To the right of the Ferry Building is the Agricultural Building)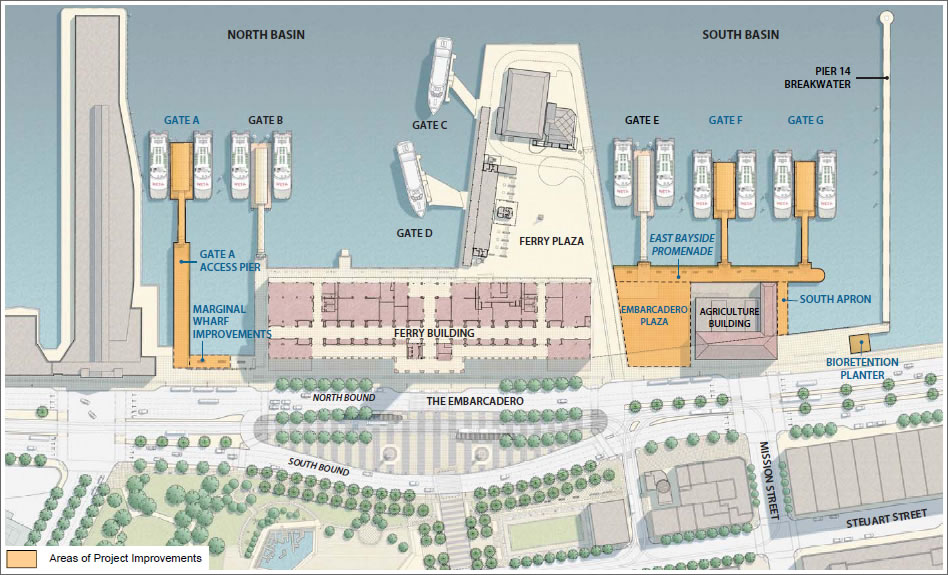 The proposed concepts for the piers (35 to 48) and Agriculture building are required to align with the "public-oriented priorities" outlined in the San Francisco's Waterfront Land Use Plan. Per the City of San Francisco:
"Port projects must comply not only with the Waterfront Plan, but must also follow adopted plans of the Planning Commission and BCDC and undergo public trust review by the State Lands Commission. This is important in order to minimize confusion between agencies and streamline the entitlement process for individual projects."
If you'd like to read the rules (i.e "the planning process"), it's accessible here in the City and County of San Francisco website: https://sfport.com/waterfront-land-use-plan-0
Priorities also include: "arts and culture, assembly and entertainment, education, food and beverage, maritime (excursion and leisure), museums, recreation and specialty retail" uses.
The ports:

A brief overview:

Courtesy of nxtbook.com
In terms of the possibility for raising the roof of any of the existing pier structures, a question which a development team or two has raised, the existing roofs and exteriors are "character defining features" of the historic buildings, "so alterations are generally limited to installation of HVAC equipment, cell antennas and photovoltaic panels."
And based on responses to the Port's solicitation, a targeted Request for Proposal(s) is expected to be issued for one or more of the piers in early 2019. Keep in mind that all of the historic structures are in need of some serious rehabilitation and any qualifying response at the RFP stage will need to be financially feasible.
Sources: SocketSite, City and County of San Francisco, nxtbook.com, San Francisco Port Commission