Central SoMa Gas Station Set to Become a High Rise
The Shell gas station located a few blocks from the entrance to the Bay bridge on 598 Bryant St, is known to be the most expensive gas station in town per the locals in the area. It has serviced the neighborhood for about 20 or so years and its days are numbered. It's soon going to be leveled to make way for a brand new mixed-use high rise.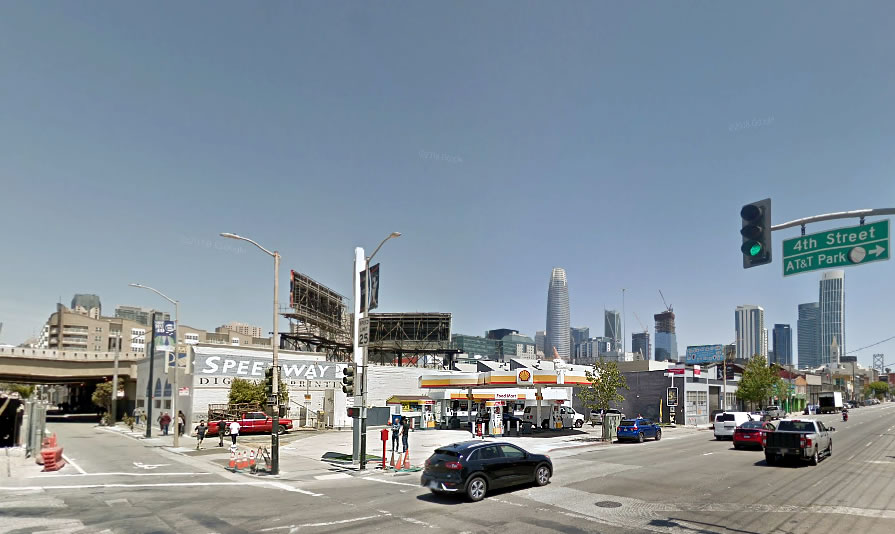 Photo: SocketSite
The adjacent Speedway Digital Printing building at 475 4th Street will also be leveled and designs for the new building have already been drafted.
Photo: MapQuest
Whats more, a third parcel at 181 Stillman Street, where a little commercial building currently sits, will also be leveled and rolled into the project site as well.
Photo of 181 Stillman St courtesy of Google Map
The San Francisco Planning Department had received plans detailing that the three parcels would indeed be merged as one. It's soon-to-be replaced by a 25-story development that would rise up to 260 feet in height.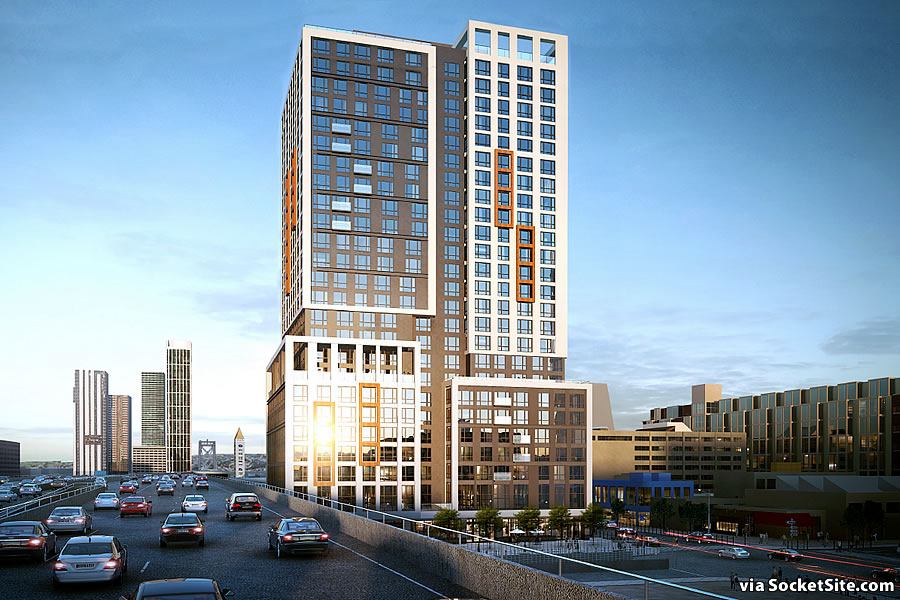 San Francisco-based BDE Architects had formally proposed and rendered images of the building which is envisioned to yield 353 private residences with a mix of 47 studios, 164 one-bedrooms and 142 two-bedrooms, over 5,700 square feet of replacement PDR space (Production, Distribution and Repair) and off-street parking for 34 cars and 166 bicycles.
If the San Francisco Planning Department approve the development plans and ground is broken, the 598 Bryant Street project would take around two years to construct and 54 of the 353 private residences would be required and expected to be offered at below market rates (BMR).
Photo: SocketSite
This 598 Bryant Street project would be an addition to the many developments already in the works in this part of SoMa, including the proposed tower on the north side of the highway at 4th and Harrison, the recently announced plans for the lot at 4th and Brannan, and the surrounding Flower Mart, Bay Club and 5th and Brannan lots.
Source: Hoodline.com, SocketSite