Camp Fire Homeowners Push PG&E into Bankruptcy
With Camp Fire's devastating blaze that led to an inferno for days back two months ago in November, and scorched more than 18,000 structures, including 13,500 single-family homes on a span of 153,000 acres, the culprit was finally deemed to be PG&E's faulty equipment.
Photo of Paradise, California courtesy of Associated Press
At the time, when the fire was raging the town of Paradise, California, realtors in the area feared for their lives, their loved ones, their community and livelihoods. They feared the worst, that the entire town could be lost by the quickly spreading fire as it raged through Butte County in Northern California in the Sierra Nevada foothills, to North of Sacramento, and just East of Chico.
"As horrible as you can imagine, it was worse," said Stephanie Neumann, a realtor in the area. "We were losing the entire town, there are fires everywhere…The entire town was evacuated, not just a neighborhood, not just a zone."

"Fire has always been a part of life up here," said Ryan Patterson, a realtor based in nearby Oroville, "but the past couple years it's gotten worse. It's really bad."
Patterson said that Paradise, California is filled mostly of single-family homes on small lots, and said the city was "built into the forest."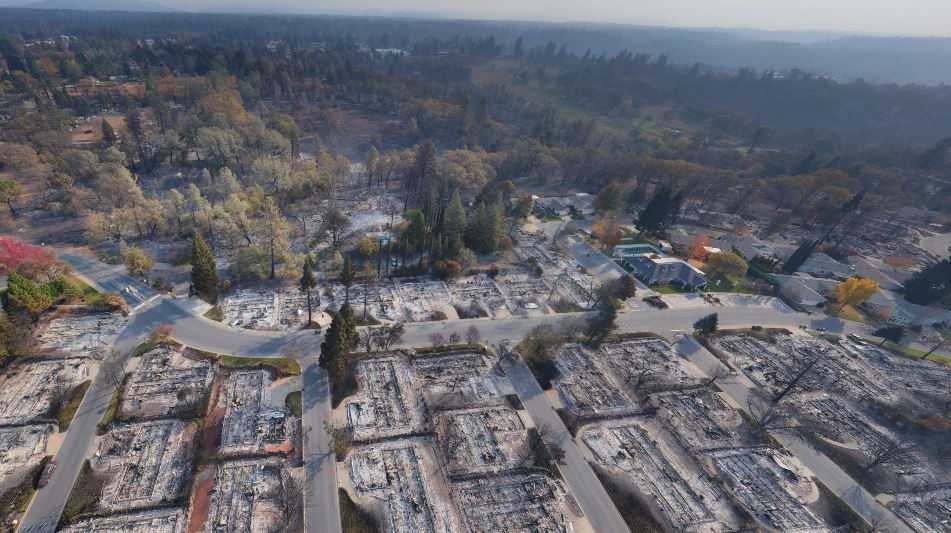 Photo of Paradise, California courtesy of kcra.com
"Fires make real estate difficult in the region because they not only affect demand, but also result in insurance moratoriums, preventing new would-be property owners from getting insurance until the fire is contained plus time…It makes it hard to close properties," Patterson added.
Today, victims of the fire are suing PG&E for $30 Billion in damages, and the utility company is reported to be filing for Chapter 11 bankruptcy because "the overall liability is in excess of the [company's] insurance coverage and that it could have a material impact on the [company's] financial results.."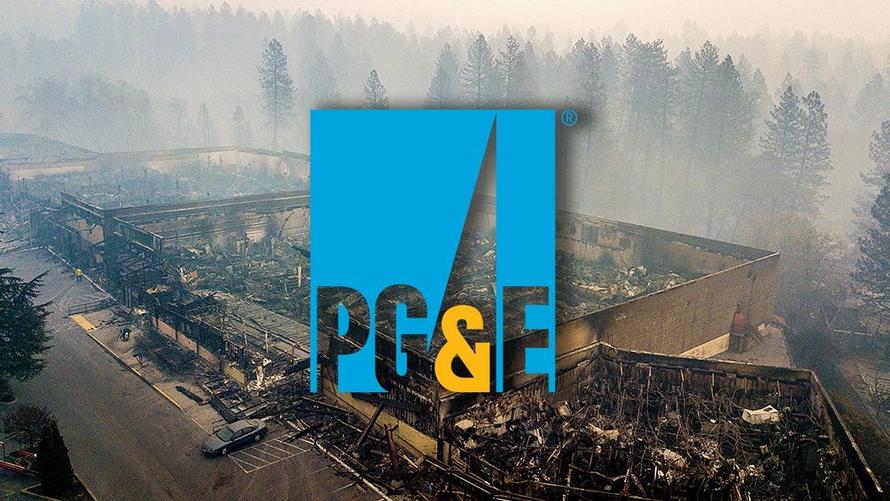 Photo: Zero Hedge
PG&E recently renewed its liability insurance coverage for wildfire events for approximately $1.4 billion dollars, which covers the period from August 1, 2018 through July 31, 2019. The filing with the Securities and Exchange Commission (SEC) can be viewed here.
However, the utility company faced an estimated $30 billion liability for damages from the 2017 and 2018 wildfires in Northern California, and the company is going under fast.
Experts said that what is happening to PG&E is "an early indicator of a wider economic toll from climate change," which is making wildfires more frequent and destructive. PG&E was working on stepping up the kind of preventive measures it has been faulted for neglecting – like trimming trees and brush around power lines and transformers, but its current financial straits could now severely handicap the utility company's efforts.
Photo: LA Times
While hundreds of homeowners and business owners who lost properties in the Northern California wildfires are fuming and have taken PG&E to court, there also have been reports of "excessive price gouging."
"People are not supposed to jack up prices more than 10% of what they were before the fires," said Butte County District Attorney Michael Ramsey, who has put together a team to deal with price gouging. He added, "Please call (866) 323-6283 to report these price gouging."
Source: LA Times, SEC.gov, CNN.com, Inman.com