Caltrain to Sell Its Naming Rights
In an effort to come up with more money in its budget, the Peninsula Corridor Joint Powers Board (JPB), which is the board of directors that runs Caltrain approved a proposal to sell Caltrain's naming rights to big Silicon Valley players who are eager for more branding opportunities.
See #8 in this meeting agenda.
Bay Area residents aren't new to this when we saw the AT&T Park signs that's been up since 2006 come down and replaced recently by Oracle Park.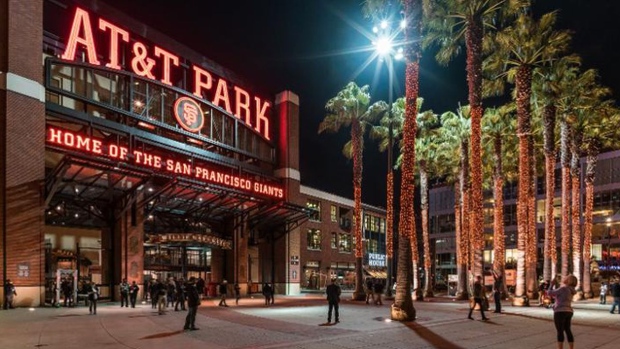 Photo: tsn.ca
Photo: SF Gate
Oracle Corporation, the world's second-largest software maker, had paid for the naming rights to the baseball park that is home of the San Francisco Giants – and it paid $200 million for it.
The baseball park along the San Francisco Bay was actually originally named Pacific Bell Park, then SBC Park in 2003 after SBC Communications acquired Pacific Bell, then AT&T Park in 2006, after SBC acquired AT&T and took on the name. Today it's Oracle Park.
Photo: M.J. Scanlon Photography courtesy of Flickr
Photo: DISboards.com
While the ballpark's name keeps changing, a segment of it that stands along the San Francisco Bay has retained its name – McCovey Cove – in honor of former Giants player Willie McCovey.
Other ramifications of the rebranding game can be seen when briefly catching a ride at the Salesforce Transit Center. San Francisco's former Transit Terminal is now named the Salesforce Transit Center, after Salesforce – the city's largest private employer – bought the naming rights in a 25-year deal worth $110 million.
Photo: SocketSite
Caltrain, however, is a local public transit, which doesn't usually change names. Apparently, because of challenges with funding as Caltrain expands, including electrification costs and others, the board was moved to consider the deal as Silicon Valley giants are knocking on their doors.
If Caltrain is to change its name, residents would see it across "any rail station or other facility or asset owned or operated" by the board, per the proposal.
Photo: SF To Do
Photo: Pacific Riptide
"Station names should be accurate and help orient customers as they navigate the Caltrain network. Recognizing the importance of ensuring that customers are able to navigate the system easily, the [board] may require the sponsor's name to be added to the existing station name (e.g., STATION X/COMPANY X)."
Photo: Flickr
"The JPB may deny any proposal that violates any applicable ordinance, rule regulation or policy; is offensive, discriminatory or promotes a particular religion or political view. […] Any sponsorship will require a written agreement between the JPB and the sponsor."
Per the San Francisco Examiner, Caltrain's naming deals could generate up to $1 million per agreement.
"I'm visualizing a 'Google train,'" Ron Collins, a member of the Peninsula Corridor Joint Powers Board of Directors, reportedly said at the meeting.
To maintain an "easily navigable" transit system, however, stations will still have their location-based names but corporate sponsors could be added to those names.
Photo:
San Mateo County Transportation Authority
Transit systems in San Diego, New York City and Cleveland have also reportedly looked into similar revenue generation.
Sources: San Francisco Business Times, Curbed SF, SF Examiner