Calling All Contractors to Work on Mission Creek Park
Mission Bay is still in the midst of transformation and is looking for contractors to help with revamping the area. The job involves:
22 acres of open space that has yet to be built out across Mission Bay,
6 acres to be added to Mission Creek Park hopefully over the next couple of years on blocks P2, P8 and P3
Build out the nearly 2-acre Mariposa Bayfront Park (P23/P24) hopefully by the end of this year, and
Build out the 5.4-acre Bayfront Park on P22 hopefully by the middle of next year, and
followed by future restaurant and restrooms in the area
The new dog park on El Dorado (P5), between Channel and Long Bridge, has already opened along with all access roads to the Mission Bay Circle (P10) roundabout.
Refer to the map below for the locations of P2, P3, P5, P8, P10, P22-P24: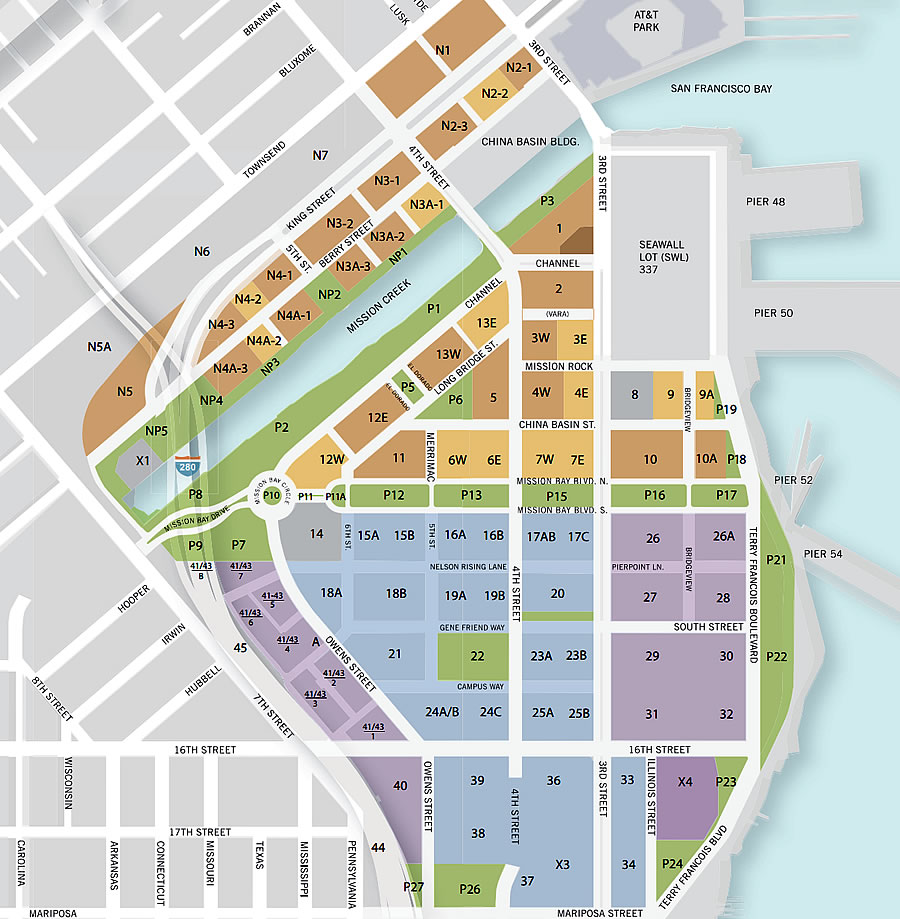 The city is currently taking on bids to complete the effective extension of Mission Creek Park from 4th to 3rd Street on parcel P3 – an extension which will include new promenade, benches, drinking fountains, decking and architectural concrete features, along with plenty of plantings. In addition to a new creek side restaurant or two in the area.
Photo: ParkLab
This Mission Creek Park project extension is expected to break ground very soon and hopefully be construction complete around March of next year, 2020.
Photo: Mission Bay Parks
Source: SocketSite