Another Amazon Go Store Opens in SF
The e-commerce giant, Amazon, has opened its second Amazon Go in San Francisco, and it's overall the company's 9th Amazon Go store nationwide.
What is it?
Amazon Go is a cashier-less grocery store that are partially-automated, where customers re able to purchase products without being checked out by a cashier or without using a self-checkout station.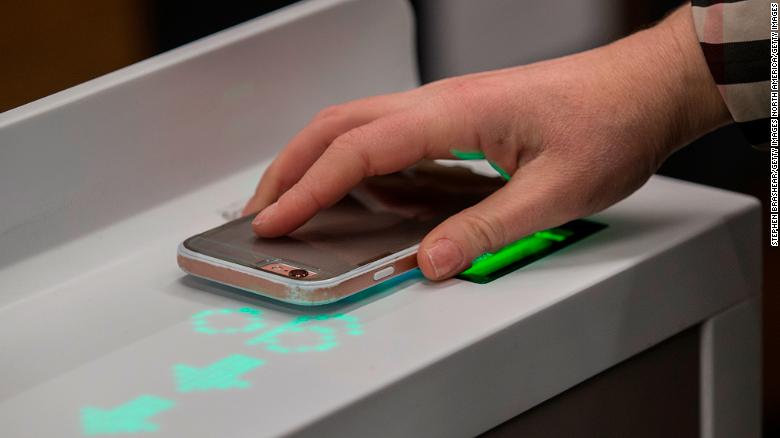 Photo: CNN.com
The stores have ready-made items as lunches, snacks, frozen dinners, beverages, and limited groceries. It promises no lines, no checkout counters, and better expediency.
Photo: Mashable
How?
The stores use hundreds of cameras and sensors to track customers and what they've picked up for purchase. The items then get charged to their Amazon Go account automatically as they exit. Aimed at credit card holders with smartphones.
Photo courtesy of Recode
Photo: Whatshuang.com
Now that you know what it is..
Here are things Amazon Go stores aren't:
They do not accept EBT cards or government-assisted food stamps
They do not use facial-recognition technology in its stores, currently one of the biggest issues facing public spaces, but its store cameras do include infrared sensors that can measure body heat
Amazon currently has four of these Amazon Go stores in Seattle, Washington, three in Chicago, Illinois, and now, two in San Francisco. The first one is in the Financial district at 300 California St:
Amazon Go in SF's Financial District at 300 California. Photo courtesy of Brock Keeling/Curbed SF
As mentioned, a second Amazon Go store had just opened up in San Francisco, and it is a 1,750-square-foot store located at 98 Post Street.
Even more Amazon Go stores are in the works as Amazon is considering opening additional ones in L.A. and in New York City – specifically at Manhattan's Brookfield Place retail and office development near the World Trade Center, per published reports.
Photo courtesy of The Verge
When did all this happen?
The first ever Amazon Go store – the flagship store – is located in Amazon's Day 1 building, which opened to employees on December 5, 2016, and then to the public on January 22, 2018. Day 1 is a 521-foot-tall office building in the Denny Triangle neighborhood of Seattle, WA. The same building is also known as "Amazon Tower II" and "Rufus 2.0 Block 19″.
Day 1 building courtesy of Adamajreynolds/Wikipedia
Bloomberg News reported that Seattle-based Amazon is considering even more plans to open up to 3,000 Amazon Go stores by year 2021, including having about 10 Amazon Go stores by the end of this year and expanding to around 50 in key metro markets next year.
The cost of such an expansion could run the company as much as $3 billion, according to Bloomberg, which cited estimates from Morgan Stanley analyst Brian Nowak.
Photo: CNet
Source: Curbed SF, Supermarket News, Bloomberg, The Verge