A Peek of What's Inside the Flintstone House
Contrary to what some San Franciscans believe whenever they see the "Flintstones house" off of 280 freeway, or off of Crystal Springs Road, the house they were looking at wasn't actually where the 1994 film The Flintstones was filmed.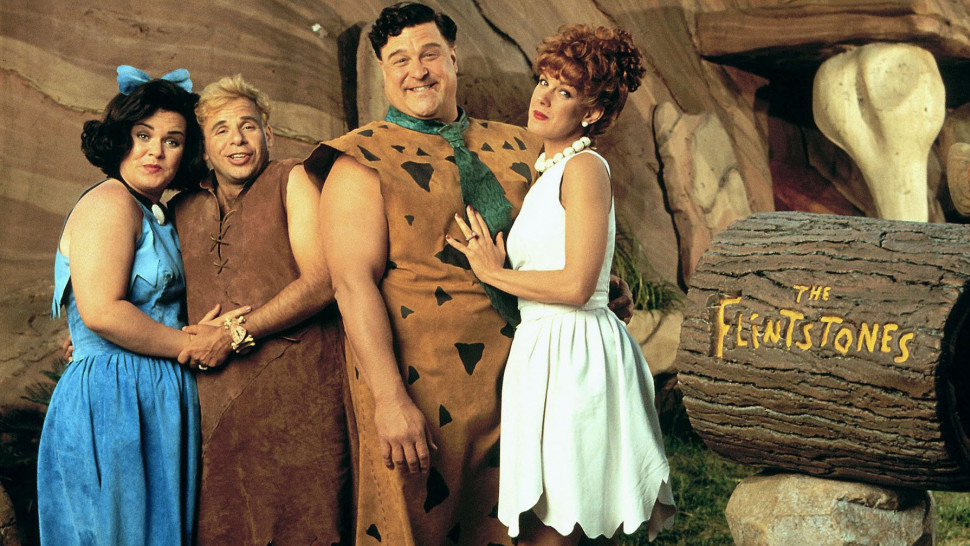 Photo: intofilm.org
The house where the movie was filmed was constructed about an hour's drive north of L.A. at 10700 West Escondido Canyon Road, near Agua Dulce Springs, CA
Photo: YouTube
The Flintstones house we were all ogling at is only someone's Flintstones-inspired house that is apparently quite unpopular with some of its neighbors.
Photo: en.wikipedia.org
It became so unpopular that it inspired the formation of a local architectural review board.
In March 2019, the town of Hillsborough filed a complaint against the current owner of the house. The complaint alleges that the current owner's modifications are a "public nuisance" and that she did not receive the proper permits for her modifications.
Photo of Florence Fang, current owner of the Flintstone House in Hillsborough, California courtesy of StarkInsider
On March 20, 2019, Florence Fang, owner of the Flintstone House, retained the Law Offices of Mayor Joseph L. Alioto and Angela Alioto to respond to the Hillsborough Complaint. Ms. Fang, former publisher of the San Francisco Examiner and chairwoman for the Independent Newspaper Group, had bought the house for $2.8 million in 2017.
She then turned the home into an entertaining space that lives up to its nickname, adding to the exterior a Tyrannosaurus Rex, brontosaurus, aliens and UFOs, Fred Flintstone, Barney and Betty Rubble, an astronaut, oversized mushrooms in blue, red, and green, and a Teenage Mutant Ninja Turtle.
Photo: The Mercury News
The city of Hillsborough filed a complaint against Fang in San Mateo Superior Court in March of this year, accusing her of ignoring several stop-work orders and "making landscape modifications without planning approvals or building permits." The city even fined her $200 for what it calls "a highly visible eyesore."
In turn, Fang countersued the city. Her attorney, Angela Alioto, accused the city's powers that be of "treating Mrs. Fang differently because she had a dream, and because she is Chinese."
Before it all gets uglier in impending lawsuits, let's take a peek of what the iconic house looks like in the inside.
Photo of the entrance flanked by cacti, courtesy of Curbed SF
The kitchen's bulbous swelling that looks like stalactite gives it a cave-like appearance, a theme that runs throughout the entire home. Photo courtesy of Curbed SF
Guest bathroom and staircase. The roughly textured walls and ceiling remain present throughout the home. Photo courtesy of Curbed SF
Sunken, circular conversation pit. Photo courtesy of Curbed SF
A bathroom. Photo courtesy of Curbed SF
Photo of one of several original metal art pieces. Photo courtesy of Curbed SF
A child's wonderland right in the living room. Photo courtesy of Curbed SF
View of I-280 from the inside of the house. Photo courtesy of Curbed SF
Photo of a bedroom, courtesy of Curbed SF
Photo of the master bedroom with a skylight, courtesy of Curbed SF
Here is a closer look at the exterior of the house:
A Jurassic scene with oversized mushrooms. Photo courtesy of Curbed SF
Barney, Fred and Betty. Photo courtesy of Curbed SF
Driveway to the front of the house. Photo courtesy of Curbed SF
Despite the unusual landscaping decor, the property is impeccably tidy inside and out, and the landscaping properly maintained. In response to the litigation involving her 45 Berryessa home, Florence Fang write this letter to all her neighbors:
"I thank the many Hillsborough residents who have shown their support, as well as thousands of local, national and worldwide supporters. […] All your supportive comments […] made me realize that I am not the only one fighting for the legendary Flintstones. It is truly an American memory that makes people smile and feel good about themselves. Let's keep Fred and the Dino alive and work together to keep on smiling. I will fight the best I can."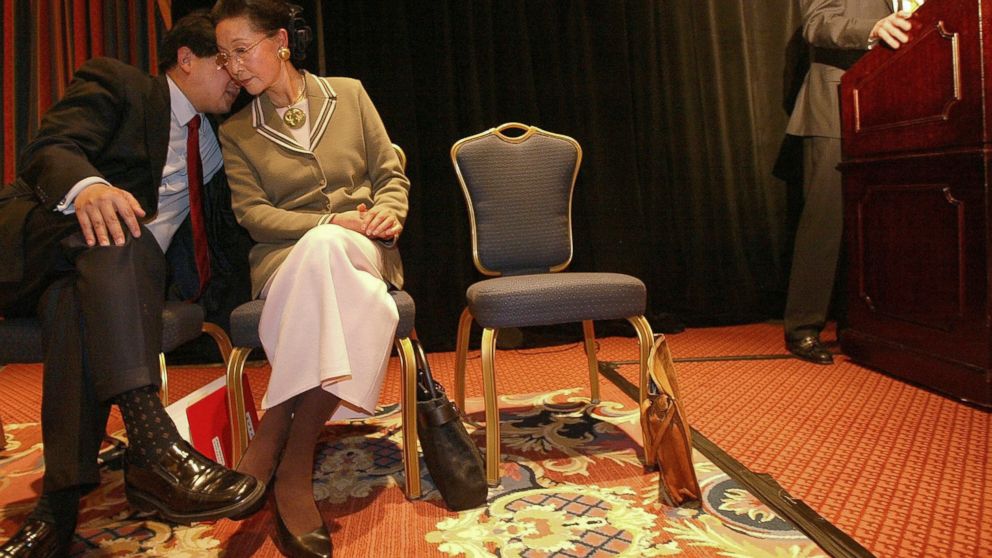 Photo: ABC News
Out of curiosity, we found other Flintstone-inspired homes fortunate enough not to currently face lawsuits:
Modern Unnatural Flintstone House. Photo by
Norah Pierson's 'Flintstone House' near Lamy, NM. Photo courtesy of Flickr
The Casa do Penedo: A Portuguese Flintstones House in Portugal. Photo courtesy of ancient-origins.net
Sources: Curbed SF, Wikipedia, movie-locations.com