14-Story Condo Tower to be Built on Polk Gulch Area
Polk Gulch is a funny name but it's basically the neighborhood around a section of Polk Street and its immediate vicinity, that runs through the Nob Hill and Russian Hill neighborhoods, from approximately Geary Street to Union Street. The name, though funny-sounding, was adopted because the street runs over an old stream at the bottom of a gently-sloped valley.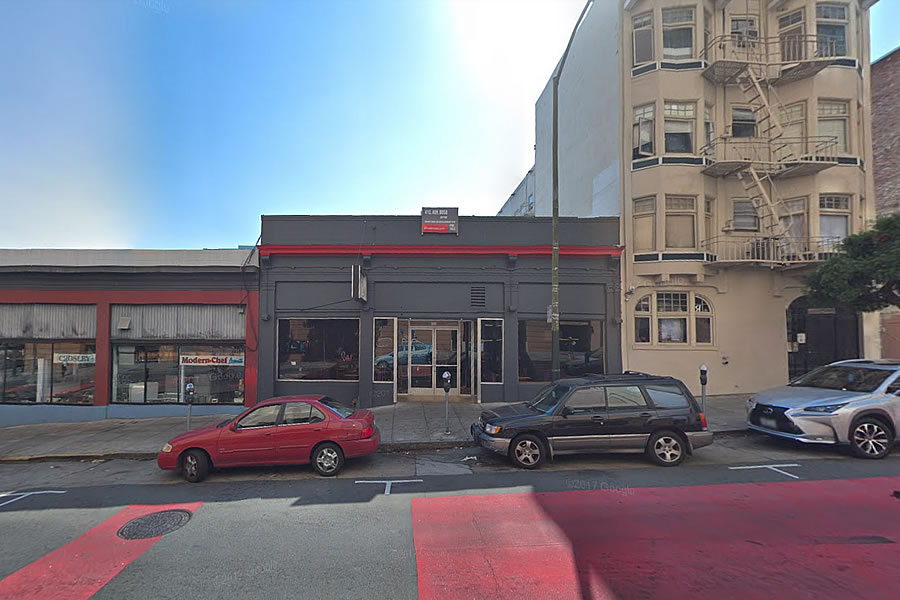 Recently, an application to completely destroy a vacant two-story building at 925 O'Farrell Street was submitted to the San Francisco Planning Department to build a 14-story tower upon this Polk Gulch parcel.
The parcel was sold for a cool $3.6 million last year, and it is currently home to Thai Stick Shabu Shabu.
San Francisco-based David Baker Architects has released a render of a skinny building that is to emerge on this parcel.
The previous plan was to build to a height of 150 feet and yield 51 condos – 16 of which would be Below Market Rate – on top of a 1,000-square feet of ground floor retail space, and a storage room for 51 bicycles, facing Olive Street to the south. See the draft drawings below: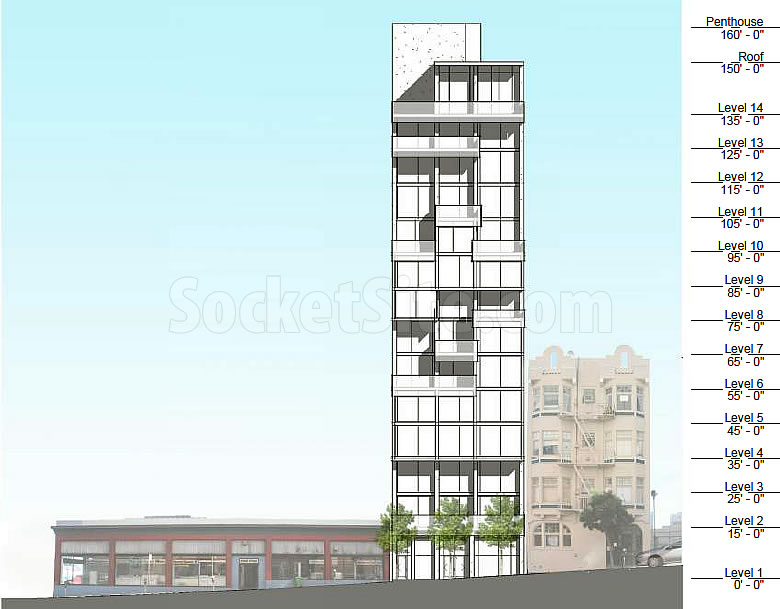 Today, the development project would rise to a height of 130 feet instead – the height for which the parcel is currently zoned.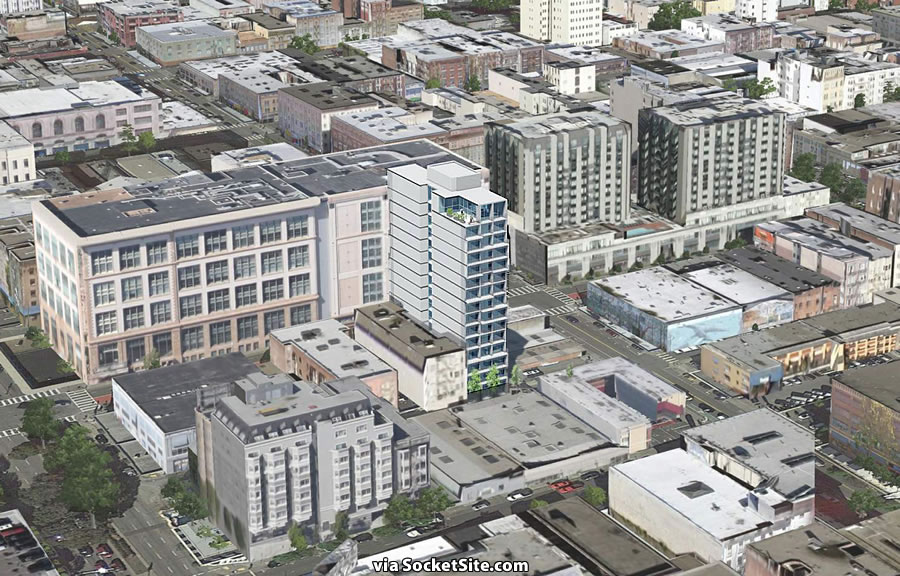 The plot of land is a stone's throw from the Academy of Art University and many restaurants, cafes, and bars.
Source: Socketsite, Wikipedia